Deal Roundup: Dailyhunt, Loadshare, VestaSpace lead fairly robust funding week for tech startups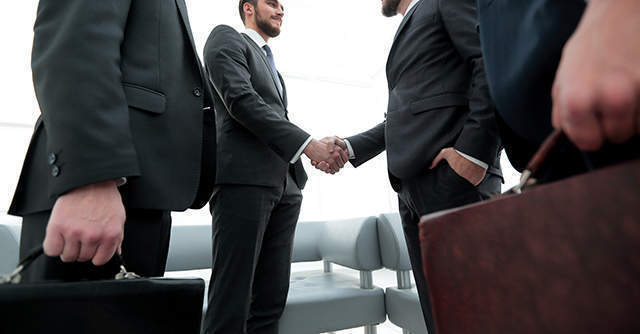 Dealmaking this week was fairly robust with investor favourites such as content aggregation platform Dailyhunt and logistics solutions platform Blackbuck picking up fresh cheques. The week also saw space technology startup VestaSpace close a fairly large funding round even as sectors such as health-tech, ed-tech and gaming continued to dominate dealmaking.
Overall, the second week of May saw investors close 15 deals, investing a total of $90 million across 11 startups across stages. Four out of the 15 deals reported did not disclose investment values. The previous week saw 19 deals closed and disclosed investments at $116 million.
Separately, the deal that overshadowed all the technology startup funding activity this week was Mukesh Ambani-led Jio Platforms, the parent entity of RJio, picking up $1.5 billion from Austin, Texas-based private equity firm Vista Equity Partners. This is the third investment announcement by Jio Platforms, which has raised a massive $8 billion in exchange of equity since April 22 from social media giant Facebook and private equity firm Silver Lake.

Dealmaking this week continues amid layoffs announced by the global technology companies, shared mobility startup Uber and home rental platform Airbnb. Closer home, fitness startup Cure.fit also laid off several from its workforce.
Funding
Dailyhunt: Ver Se Innovations, which operates vernacular content and news aggregation platform Dailyhunt, raised $34.7 million from James Murdoch-led private investment firm Lupa India Systems. The capital infusion is part of an ongoing growth-stage fundraise, dubbed Series G round.
Loadshare: The Bengaluru-based logistics startup raised $13.2 million from Singapore-based venture capital firm Beenext in a Series B funding round with impact investor CDC Group, Matrix Partners India, Stellaris Venture Partners and venture debt provider Alteria Capital.

VestaSpace: The space-tech platform raised its first-ever external fund in a $10 million investment from Chicago headquartered investment and advisory firm Next Capital. VestaSpace provides software for commercial and scientific applications of satellites.
DocsApp: Bengaluru-based Phasorz Technologies raised $9.6 million (around Rs 72.60 crore) in a funding round from Fusian Capital and returning investors Bessemer Venture Partners, Rebright Partners and Milliways Ventures.
Classplus: New Delhi-based Bunch Microtechnologies-owned ed-tech platform raised $9 million in a Series A funding round led by venture capital firm RTP Global, formerly known as ru-Net Enterprises. Returning investors, including venture capital firms Blume Ventures, Spiral Ventures and Strive, along with Sequoia Capital India-owned accelerator Surge, also participated in the round.

Vernacular.ai: The Bengaluru-based company which offers multilingual artificial intelligence (AI)-based voice automation services raised $5.1 million in a Series A round led by venture capital firms Exfinity Ventures and IAN Fund with returning investors Kalaari Capital, AngelList and LetsVenture.
Blackbuck: Zinka Logistics Solutions-owned logistics solutions platform raised $4 million from returning venture lender Trifecta Capital. The capital infusion, which takes the total capital raised by the company so far to $234 million, is a combination of debt and equity.
Mintoak: The Mumbai-based digital payments platform raised $2 million in a bridge funding round, dubbed a 'pre-Series A' round, led by Pravega Ventures and undisclosed returning investors.

Rooter: Delhi-based sports gaming platform raised $1.7 million in a bridge round of funding, dubbed as pre-series A, led by online payments platform Paytm, Adidas Family backed Fund leAD Sports, and venture capital firm Rockstud Capital.
Clover Ventures: Business-to-business (B2B) agritech startup Clover Ventures raised about $922,500 in venture debt from Alteria Capital.
Phable: Mobile-first healthcare services platform, owned by Terrals Technologies, raised $150,000 (approximately Rs 1 crore at current exchange rates) from US-headquartered venture capital firm SOSV.

BrainWired: Kochi-based agritech startup operated by Drakon Innovations, raised an undisclosed amount of capital in a pre-seed funding round led by Mumbai Angels Network.
LoanAdda: Aadventure Infotech-owned fintech platform raised undisclosed capital led by Mumbai-based ah! Ventures with investment firm PRAAK Investments and financial services company Ratnaafin Group.
CodeNinja.ai: Bengaluru headquartered artificial intelligence (AI) and software-as-a-service (SaaS)-based zero code development platform raised a seed round of funding led by an angel investor Hari Balasubramaniam with EaSyndicate, the Early Adapters Syndicate of LetsVenture.

MetaMorphoSys: Pune based digital insurance company raised an undisclosed sum in a bridge funding round, dubbed a 'pre-Series A' round, led by Good Capital and Trifecta Capital co-founder Rahul Khanna.
M&A
IELTS: Times Internet-backed edtech startup GetMyUni Education Services acquired a London-based online International English Language Testing System (IELTS) preparation platform in an all-cash deal. The deal with IELTS Material was completed mid-April. Founded in 2014, IELTS Material provides free study material for preparation of IELTS, which is an international standardised test of English language proficiency for non-native English language speakers and an admission requirement for studies in some countries where English is the main language.
Funds
Caspian Advisors: The Hyderabad-based impact investor's arm digital lending arm Caspian Debt raised $20 million in long-term debt funding from the US International Development Finance Corporation (DFC), a returning investor. The funds will enable it to issue loans digitally to startups operating in socio-economic impact sectors including microfinance, small and medium enterprise (SME) finance, affordable housing and healthcare, sustainable agribusiness and education.
---