In Brief: Facebook launches virtual shopping service; Paytm Mall to move HQ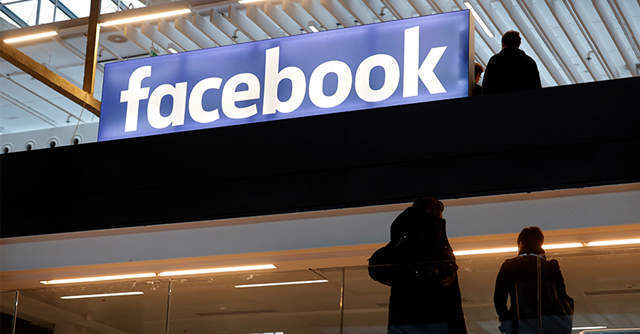 Social media giant Facebook has launched Shops, a free service to allow businesses to display and sell products across its platforms, according to a company blog. Users can access the service on a business' Facebook page or Instagram profile, or through stories or ads. In imitation of a physical store's customer service, users will be able to message a business through WhatsApp, Messenger or Instagram Direct to track deliveries and other shopping-related enquiries. Additionally, Facebook said it plans to roll out a connecting tool between existing loyalty programs to its users on its platform.
Paytm Mall to move bases
Paytm Mall, the commerce arm of One97 Communications, is planning to change its headquarter from Noida to Bengaluru, according to an Entrackr report citing sources. E-commerce companies have found it difficult to run the business as usual over the past few months with multiple phases of a nationwide lockdown in place in India.
Read: Coronavirus India Updates
Wellness startup NWNT bags investment from Dabur chairman

Emotional and mental wellness platform No Worry No Tension Healthcare (NWNT) has secured an undisclosed amount from Dabur India chairman Amit Burman in a bridge round dubbed as 'pre-series A,' according to an Economic Times report on Thursday. NWNT, a bootstrapped startup set up by psychiatrist Sandeep Vohra in 2011, uses augmented human intelligence-based technology to screen, evaluate, prevent and treat emotional and mental health disorders.
VMware launches 2nd gen VMware Cloud on Dell EMC
VMware on Thursday announced the availability of the second generation of VMware Cloud on Dell EMC, featuring support for both remote connectivity, infrastructure modernization and other business continuity initiatives. The cloud service, jointly developed with Dell, combines the agility of the public cloud with the control that comes with on-premises infrastructure to deliver the service to customers' on-premises data centre and edge locations, according to a statement.
Pegasystems launches ethical bias check to prevent AI discrimination
Artificial intelligence-powered cloud software provider Pegasystems on Tuesday announced the launch of 'ethical bias check,' a new capability that helps eliminate biases hidden in the AI driving customer engagements. The feature flags possible discriminatory offers and messages generated by AI across all channels before they reach the customer, according to a statement.
IceWarp launches solution to simplify remote working

Messaging and collaboration services provider IceWarp on Wednesday announced the launch of Deep Castle, an end-to-end encrypted software solution that allows real-time collaborative editing and video calling in beta. Features of Deep Castle Gen 1 include video calling in beta, collaborative document editing, integrated video-calls into team chats and full-text search, according to a statement.
Read: Why Covid-19 will accelerate the cloud computing era across enterprises
EnableX, C-Zentrix partner to Revolutionise Customer Service Solutions

Communication solutions provider EnableX on Wednesday said it has partnered with customer service solutions provider C-Zentric to create a stack of communication services, such as video and audio, to CZ-chat's text chat functions for customer support capabilities. The first product, under the partnership, CZ Chat, is an online omnichannel chat that comes with integration with various messaging platforms like Whatsapp, Facebook, Twitter and others, along with web analytics capabilities, according to a statement.
Schneider Electric, AVEVA extend partnership to deliver data centre solutions
French electrical equipment group Schneider Electric on Wednesday said it has expanded its partnership with British multinational information technology firm AVEVA to deliver data centre solutions. The end-to-end solution for multi-site and hyperscale data centre solutions will provide a homogenous view of engineering, operations, and performance across a heterogeneous, legacy installed base, according to a statement.
Startups leap.club, Mobisy raise capital
Software automation service provider Mobisy and a community-led professional network for women leap.club have separately raised funds, according to multiple media reports. Bengaluru-based Mobisy has raised about $1.5 million from business to business (B2B) ecommerce platform IndiaMART and Triton Alternative Investment Trust. Separately, Konflake Tech, which runs leap.club, has raised $340,000 from a cluster of angel investors and funds that include Whiteboard Capital, FirstCheque, Artha India Ventures and Amrish Rau.

---