Yatra to take public market route to raise $10 mn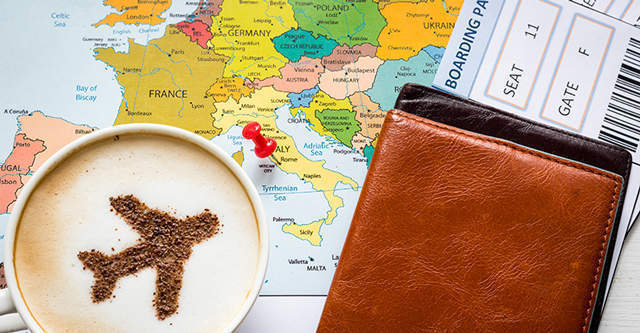 NASDAQ-listed travel portal Yatra Online will issue ordinary shares to raise capital, according to its latest filings with the Securities and Exchange Commission (SEC).
The company will offer 12.5 million ordinary shares at $0.80 per share till June 23rd to raise $10 million, it said in a separate statement.
In addition, HC Wainwright, the sole book-running manager for the offering, will have a 30-day option to purchase upto 1.87 million ordinary shares at the public offering price, after factoring in underwriting discounts and commissions, it said.

The company said it will use the capital for general corporate and business purposes.
The development comes two weeks after the Gurugram-based company terminated a merger agreement with US software firm Ebix over alleged violation of agreement terms. Yatra has also initiated legal proceedings against Ebix in the Delaware Court of Chancery, seeking substantial damages.
If the deal had gone through, the online travel agency would have had an enterprise valuation of $338 million, according to the merger agreement drafted on July 16, 2019.

"Ebix's conduct breached material terms of the agreements and frustrated Yatra's ability to close the transaction and obtain the benefit of Yatra's bargain for Yatra's stockholders," it said at the time.
Ebix, in turn, threatened to file a countersuit against Yatra.
"Ebix intends to enforce all of its rights under the merger agreement, and is currently considering all options, including a countersuit against Yatra, on account of multiple breaches of the merger agreement," the Atlanta, Georgia-based company said.

The decision to take the public market route to raise capital is expected to help Yatra restore much-needed liquidity to tide over the slowdown caused by Covid-19 induced travel restrictions.
As of June 4, the company had available liquidity of $32.5 million, CEO and co-founder Dhruv Shringi said at an investor presentation last week.
"The firm has more than halved its fixed costs from $2.7 million in March to $1.2 million in May this year. Our fixed costs (have) reduced to 43% of March 2020 levels and 30% of March 2019 levels," he said.

In the past few months, the online travel agency has cut management salaries by 50% and announced variable reductions between 25% and 75% across the board.
TechCircle was the first to recently report that the Gurugram-based company was looking at adjacent sectors to find new sources of revenue. According to two people privy to developments at the company, Yatra was gearing up to foray into online commerce of office supplies to leverage its strong corporate client base.
Yatra was founded in 2006 by former Ebookers Group executives Shringi, Manish Amin and Sabina Chopra. The company has raised capital from venture capital, private equity and strategic investors such as Mukesh Ambani-led Reliance Industries, Norwest Venture Partners, Intel Capital, IDG Ventures and Vertex Venture Management.

In July 2016, Yatra signed a reverse-merger agreement with US-based special purpose acquisition company Terrapin 3 Acquisition, which was listed on NASDAQ, paving the way for a back-door listing of the second Indian online travel services provider in the US after rival MakeMyTrip.
---