In Brief: Zerodha plans ESOP buyback; Ecomm cos get alcohol delivery license in West Bengal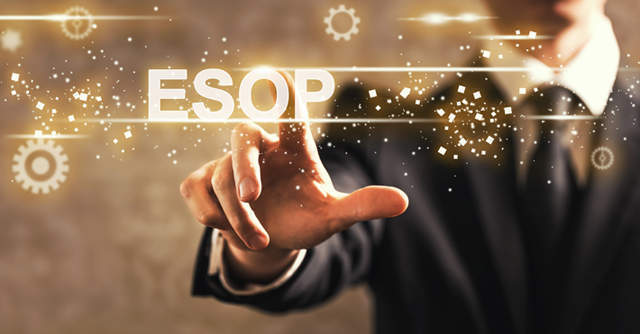 Online stock trading startup Zerodha will spend Rs 60-65 crore to buy back employee stock ownership plans (ESOPs), at a self-assessed enterprise value of Rs 7,000 crore, The Economic Times reported. The move will provide senior management and long-term staffers with liquidity options, the report said, citing a company statement. Last year, the Bengaluru-based firm created an ESOP pool of around Rs 200 crore and will permit employees to sell 5-50% of the 33% of their shares that will vest this year, it added.
Amazon, BigBasket get licenses to deliver alcohol in West Bengal
Seattle-based retail behemoth Amazon and homegrown grocery delivery platform BigBasket have received clearance to deliver alcohol in West Bengal, a Reuters report said, citing a document from the West Bengal State Beverages. The notice from the authorised online liquor trading agency also invited Amazon to sign a memorandum of understanding with the state, the report said.
Read: Swiggy in talks with state govts for alcohol delivery permits
Former NPCI exec to join Paytm Payments Bank

Former National Payments Corporations of India (NPCI) executive Anubhav Sharma has been hired for an undisclosed top role at Paytm Payments Bank, a report by Entrackr said. Sharma, who brings with him two decades of experience, served as the head of unified payments interface (UPI) and immediate payment service (IPS) at NPCI. He was also the vice president and head of ATM and debit cards at Dhanlaxmi Bank, and the product head for alternate channels at DBS Bank.
Read: Paytm Payments Bank reports 55% jump in net profit to Rs 29.8 cr for FY20
SAP adds new capabilities to business technology platform
German software maker SAP has launched new capabilities and further unified its business technology platform portfolio to help companies transform data into business value. The platform will allow developers and business users to access integrated, end-to-end services and tools in the areas of data excellence, process integration and extensions, the company said at the SAPPHIRE NOW Converge conference, held between June 15 and 19, as per a statement.

Read: SAP rolls out Bridge-IT app to give customers, employees verified Covid-19 news
Veeam makes AWS Marketplace solution generally available
Cloud services provider Veeam has announced the general availability of Veeam Backup for Amazon Web Services (AWS). The solution, launched late last year, claims to provide cost effective and secure AWS-native Amazon Elastic Compute Cloud backup and recovery, the Swiss company said in a statement.
MoneyTap appoints Sujoy Das as chief risk officer
Consumer fencing platform MoneyTap has appointed Sujoy Das as its chief risk officer. Das is expected to play a pivotal role in building innovative credit policies and strategies at MoneyTap, supported by data science and statistical modelling, in the post-Covid economy, a statement said. He was earlier the head of risk analytics at Bajaj Finserv, and has worked at companies such as HSBC and GE Capital.

---