RBL Bank onboards Accenture for digital transformation journey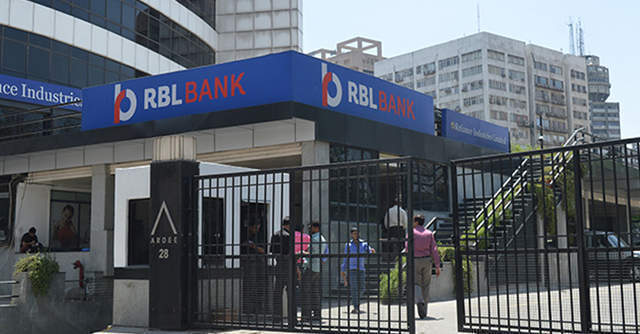 Mumbai based RBL Bank has signed on information technology (IT) services and consultancy firm Accenture for its digital transformation initiatives.
As part of the engagement, Accenture will help RBL bank to upgrade its IT systems to improve operational efficiency.
Accenture will offer its managed services to bring together RBL's disparate applications environment onto a single platform. This will help the private sector bank to streamline as well as automate key business processes such as finance and compliance, human resources and sales.

"RBL Bank's engagement with Accenture is designed to achieve strategic outcomes that support our vision of being a futuristic, digital bank. In collaboration with Accenture, we aim to create an even more agile organization," Sankarson Banerjee, CIO of RBL Bank said in a statement.
Read: Bahrain bank signs up Infosys for digital transformation
Additionally, Accenture also said that it will build a technology backbone for the organisation by utilising DevOps and agile working methodologies. This will allow for continuous and seamless rollout of new solutions and capabilities.

RBL, founded in 1943, has over 1,500 offices in India and services over 8.44 million customers.
"The banking industry is going through unprecedented disruption, and we believe that digital-native structures will be key drivers of future growth," Piyush N. Singh, India market unit lead and lead - growth and strategic client relationships, Asia Pacific and Latin America for. Accenture, said.
Read: Wipro signs multi-year digital transformation deal with London based Metro Bank

Accenture, during its earnings call for the quarter ending February 29, 2020, said it has revised its guidance for the financial year 2019-2020 from 6-8% earlier to 3-6% as it expected its revenues in the third quarter to be hit by the effects of the pandemic. The company reported a 7% increase in revenue at $11.14 billion, up from $10.45 billion the previous year.
Accenture recently signed a deal with Ahmedabad-based consumer goods firm Zydus Wellness, a subsidiary of pharma giant Cadila Healthcare. As part of the deal, the IT major will deploy the latest version of enterprise resource planning software of German technology giant SAP's S/4 HANA, according to a statement.
---