GSuite services restored for 'some' users, says Google, after hours of outage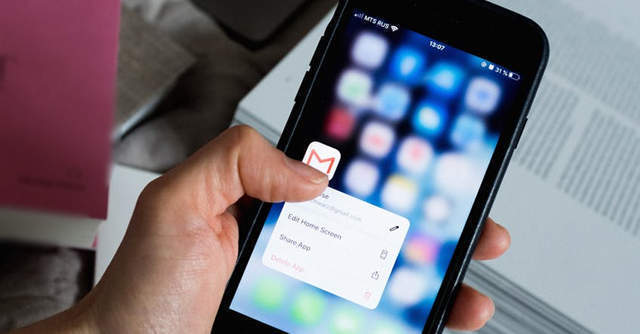 Update: At 4:40 PM, Google Suite status dashboard said all reported issues were resolved. The technology company is yet to clarify what caused the service disruption.
Search engine giant Google on Thursday afternoon said that its GSuite services, such as Drive and Gmail, have been restored for "some" users, and that it expects full resolution in the "near future."
The technology giant has been experiencing a global disruption in the past few hours, affecting multiple services -- Gmail, Drive, Docs, Slides, Sites, Groups, Chat, Keep, Voice and Meet.

The only disrupted service to be completely functional now, Google said, was its video conferencing platform Meet. "The problem with Google Meet should be resolved," it said.
TechCircle has independently verified that the other aforementioned services are partially down at the moment. The company, in response to a TechCircle query seeking details on the cause of the outage, requested to refer to the G Suite Dashboard for status updates, without providing further details.
The latest update on the dashboard, at 3:10 PM, said: "Gmail service has already been restored for some users, and we expect a resolution for all users in the near future. Please note this time frame is an estimate and may change."

It may be noted that the company issued multiple notifications for each of the disrupted services, throughout the day. The other recent ones include one at 12:15 PM, announcing an update on the issue at 1:15 PM and another at 2:08 PM, pushing the update time to 3:08 PM.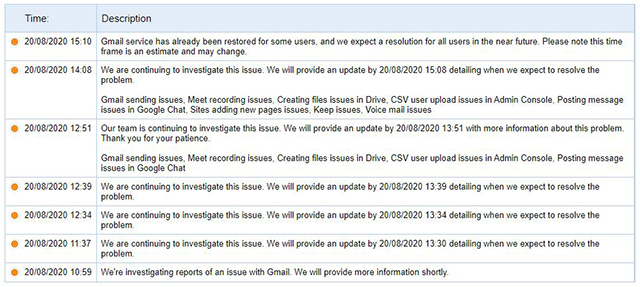 Gmail service disruption details (Source: G Suite Status Dashboard)

Users of the application took to microblogging platform Twitter to flag the issues.
More work. Sure...
Give everything to the openers once it's back up... #Gmaildown#Gmail#GoogleDrive#GoogleMeet

— Aki (@Akimathician) August 20, 2020
As many as 1,108 flagged issues in accessing Google and Google Drive at different points of time around 10 AM Thursday, according to Downdetector.com, a website which monitors outages.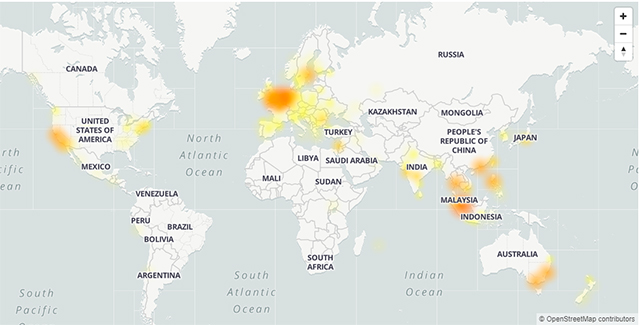 Google Drive Outage map at 14:57 IST (Source: Downdetector)
(This is a developing story and will be updated.)
---