In Brief: Flipkart to generate 70,000 jobs ahead of festive season; Snapdeal, Ottonomy IO test deliveries via bots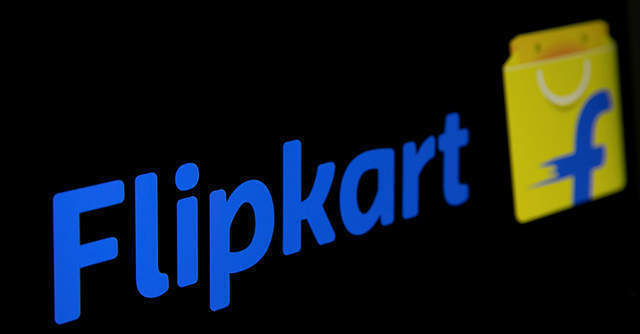 Retail giant Flipkart on Tuesday said that it will help create over 70,000 direct and lakhs of indirect seasonal jobs during its upcoming sale, according to a statement. The sale, called Big Billion Days (BBD), will begin on October 17 and will last till October 22. The direct jobs will include delivery executives, pickers, packers, and sorters while indirect jobs include seller locations, kiranas, delivery partners, security and freight partners. Both Flipkart and its rival, Amazon India, launch sales during the festival season.
Flipkart shifts focus on business customers
In a separate update, Flipkart said that it has now enabled customers to get their GSTIN (goods and services tax identification number) on their invoices, thereby allowing them to claim the input tax credit on their purchases. This move will help millions of business entities to claim the input tax credit on their business-related purchases while saving up to 28% on their purchases, the statement said. To avail GST input tax credit, businesses need to choose a product which has GST enabled sellers, add their GSTIN details during checkout and claim the GST invoice to claim the benefit.
Snapdeal, Ottonomy IO jointly test deliveries via bots
E-commerce firm Snapdeal and autonomous mobility startup Ottonomy IO jointly announced that they have conducted tested last-mile delivery using robots. The companies revealed that the orders placed by users were delivered in the last mile by a robot with the package sanitised on the way, the statement said. Dover, Delaware-based tech startup Ottonomy IO has developed delivery robots for autonomous last-mile and local deliveries. These robots can run along sidewalks and local streets autonomously to deliver orders to nearby homes. Additionally, these bots use specialised artificial intelligence (AI) algorithms to navigate crowded areas.
Swiggy delivery executive announce indefinite strike in Hyderabad

Food aggregator Swiggy's delivery executives in Hyderabad have announced an indefinite strike from Tuesday to protest against low wages, Inc42 has reported. The protest follows a similar strike which took place in Chennai, last month. According to lobby body, Indian Federation of App-based Transport Workers (IFAT), delivery executives have alleged that Swiggy reduced minimum earnings per order from Rs 35 to Rs 15 during the Covid-19 pandemic. Additionally, the delivery executives claimed that the company has also removed its performance-based monthly incentives of up to Rs 5,000.
YuppTV bags rights of Dream11 IPL 2020
Over-the-top (OTT) platform YuppTV has acquired the rights for Dream11 Indian Premier League 2020 for 60 matches. The platform will air live matches across more than 10 territories including Australia, Continental Europe, Malaysia, South East Asia (except Singapore), Sri Lanka, Nepal, Bhutan, Maldives, Central Asia, Central & South America, according to the statement. The IPL is set to be played from September 19 to November 10, 2020.
Startup incubator T-Hub signs MoU with Hiroshima Prefectural Government
Hyderabad based startup incubator T-Hub has signed a memorandum of understanding (MoU) with the Hiroshima Prefectural Government. This deal will help in nurturing the startup ecosystem between Telangana and Hiroshima, a statement said. Under the deal, T-Hub will lead a virtual innovation programme, called 'Road to Shine' (R2S), in partnership with Indo-Japanese business development and consultancy firm Infobridge India.
Health-tech startup Qure.ai appoints Terri Besenham as advisor

San Francisco headquartered artificial intelligence-powered health-tech platform Qure.ai has appointed Terri Bresenham in its advisory team. In her new role, Bresenham will provide counsel and serve as a commercial advisor for the company's global market expansion, the press release said. She has over 30 years of experience in the healthcare field. Prior to the current role, Bresenham served as the chief innovation officer at GE Healthcare.
Wadhwani Institute of Artificial Intelligence bags US patent for its AI-based tool
Wadhwani Institute of Artificial Intelligence on Tuesday said that it has secured a US patent for its AI-based tool, Cough against Covid. The new tool will screen for Covid based on the sounds of cough, the statement said. The institute revealed that this tool can also detect asymptomatic patients. It can provide results instantly and can work on a basic smartphone. Additionally, it does not require an app, special device, or trained personnel, the statement added.
Bigbasket becomes Rajasthan Royal's official grocery partner
Online grocery firm Bigbasket on Tuesday said that it will be the official online grocery partner for Rajasthan Royals, a press statement said. The startup claims to have re-engineered its supply chain across the cities, to build a capability to deliver all of its customer orders within the same and delivery a large number of them within 2-3 hours, it added.

---