Amazon injects $96 million into its payments vertical in India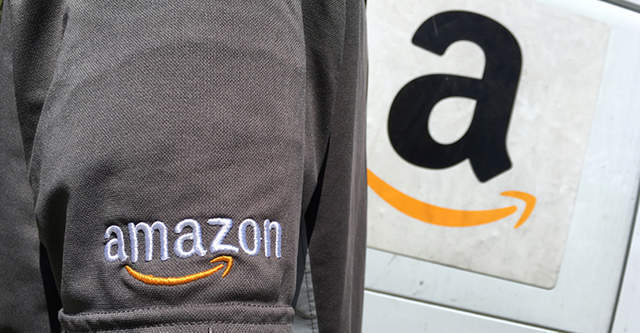 Seattle headquartered retail giant Amazon has infused Rs 700.16 crore ( about $96 million) into Amazon Pay, the ecommerce platform's digital payments vertical in India.
Amazon's Singapore-based arm, Amazon Corporate Holdings, led the round with Rs 700.03 crore while its Mauritius-registered entity Amazon.com.incs.Limited contributed about Rs 7 lakh, regulatory filings show.
The fresh infusion into Amazon Pay follows a Rs 1,355 ($191 million) funding it received in January this year. At the time, Amazon had also injected Rs 360 crores ($51 million) into Amazon Wholesale India, the local B2B arm of the ecommerce major.

Amazon Pay had received an infusion of Rs 450 crore in June and Rs 600 crore in January last year.
The company, which opened up peer-to-peer payments via the Unified Payments Interface (UPI) through its wallet in April last year, has been incentivising customers through cashbacks for using the wallet to pay utility bills and book tickets for travel.
These incentives have also been extended to payments at offline businesses including More supermarkets, which it acquired along with private equity firm Samara Capital in 2018. It has also become a platform for facilitating fintech services including insurance and EMI.

Amazon Pay competes with Flipkart-owned PhonePe, Alibaba-backed Paytm and Google Pay.
In April, Amazon India rebranded its cardless credit facility Amazon Pay EMI to Amazon Pay Later.
Customers can digitally sign up to avail this virtual line of credit that can be used to buy products as well as pay bills on the platform. The service allows users to repay in the subsequent month at no additional fees or in EMIs up to 12 months at an interest cost attached (between 1.5% and 2% a month).

Amazon CEO and founder Jeff Bezos, during his India visit in January, committed to invest $1 billion in India over the next six years to onboard and digitise MSMEs (micro, small and medium enterprises) on the platform.
Bezos, in 2016-17, committed to investing close to $5.5 billion in the company's India operations, which includes multiple subsidiaries such as Amazon Seller Services that operates the marketplace, payments vertical Amazon Pay, and food retailing businesses Amazon Retail and Amazon Wholesale.
According to reports in October 2019, the company's marketplace platform Amazon Seller Services alone accounted for $4.25 billion investments since 2012 when the company set up shop in India.

This year, Amazon Seller Services received $310 million in February and $308 million in July. Amazon Seller Services provides marketplace, advertisement and marketing support services, along with training to sellers registered on its platform.
---