Paytm, ShareChat backer SAIF Partners enters a new era as Elevation Capital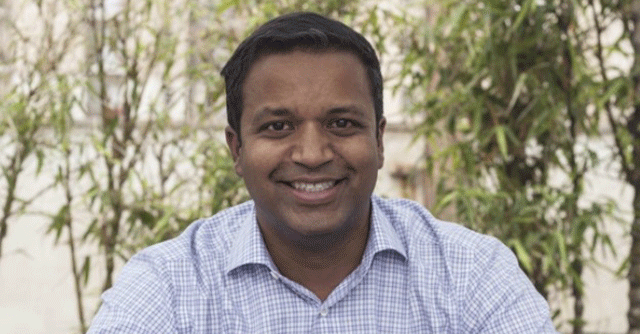 SAIF Partners, one of the country's most prolific and successful venture capital firms, has a new identity. The nearly 20-year-old firm has rebranded to Elevation Capital and closed its seventh consecutive fund, dubbed SAIF Partners India VII, at $400 million. The latest fund takes the firm's total assets under management to more than $2 billion.
In a statement on Tuesday, Elevation Partners managing partner Ravi Adusumalli said, "Elevation reflects our investment ethos and re-emphasises our commitment to the founders who help redefine the future. For our existing partners, it is a commitment of continued collaboration on our path breaking journeys together. For our new partners, it is a promise to do all we can to achieve great heights together, from Day One."
The rebranded entity's leadership team will not include former Freecharge CEO Alok Goel, who is moving on to pursue an independent entrepreneurial venture. Goel served as a managing director and partner at the firm for five years and led several of the Gurugram headquartered firm's investments in key technology startups, including Factors.ai, Fareye, Goodera, Haber, Medtrail, Meesho, ShareChat, Superops, Toppr and Unacademy.

Apart from Adusumalli, Elevation's top deck will consist of five managing directors -- Deepak Gaur, Mridul Arora, Mukul Arora, Vivek Mathur and Mayank Khanduja. Khanduja moved up as managing director from principal in August this year.
By the numbers: Elevation Capital has backed over a 100 companies in India to date, of which more than 80%, in volume terms, are in the technology sector, according to data collated by VCCEdge.
The firm started its journey in 2001 as SoftBank Asia Infrastructure Fund, a collaboration between Masayoshi Son led SoftBank Group Corp and Cisco, with a $400 million corpus with a mandate to invest in the Asian and Middle East markets, according to a statement issued at the time. The fund management team decided to go independent in 2005 and raised a $643 million second fund. Both funds invested in India and some of the earliest technology investments in this market included classifieds platform Just Dial and online travel platform MakeMyTrip.

In 2011, it sharpened its focus on India and raised the first dedicated fund for this market, dubbed SAIF Partners India IV, with a $350 million corpus. Subsequently, it went on to raise two more India-dedicated funds of $350 million each, according to regulatory filings. The three India-specific funds have backed companies such as Paytm, FirstCry, Meesho, NoBroker, ShareChat, Swiggy and Unacademy.
The firm has, over the years, consistently racked up a series of profitable exits, somewhat rare in this market. SAIF Partners fully exited MakeMyTrip in 2017, making a profit of around $400 million or about 16 times the money it invested in the firm in multiple stages. It recorded even higher returns -- about 30 times -- from its partial exit from local search engine company Just Dial. Last September, the company sold two-thirds of its stake in Persistent Systems, clocking a realised internal rate of return (IRR) of 21-23%.
The big picture: The latest fund, announced today, is the fourth in the series of India-specific funds and comes about four years after the last one. The firm is yet to articulate a detailed investment strategy for the new fund. But, given the prevailing Covid-19 afflicted environment, technology bets are expected to continue to be high on the radar for the Elevation Capital team and would be well timed too.

Covid-19 has created massive demand, specifically among large and mid-sized enterprises, for solutions driven by emerging technologies such as AI/ML and cloud computing, among others, to drive efficiencies across operations.
Not just Elevation, peers such as Sequoia Capital, Lightspeed Venture Partners and Chiratae Ventures have also readied warchests to take advantage of these emerging opportunities.
In April this year, Menlo Park, California headquartered venture capital firm Lightspeed Venture Partners raised $4 billion across three global funds. This included the Lightspeed Opportunity Fund with a corpus of $1.5 billion that will back breakout companies across China, India, Israel, Europe and Southeast Asia, it said in a statement.

In July, Sequoia Capital closed two new India-specific funds worth $1.35 billion. This includes a venture capital fund with a $525 million corpus and an $825 million growth fund, which the firm said it will use to invest in companies across India and Southeast Asia.
Nearly every new fund that has been raised in the last 6-12 months has articulated an intent to double down on technology investments in India. Even prior to the Covid-19 pandemic, the venture capital industry in the country had started to shift investment strategies towards more technology-heavy portfolios, driven by a wave of enterprise technology startups that have started to scale here.
---