Cost cuts narrow BankBazaar India unit FY20 losses by 49%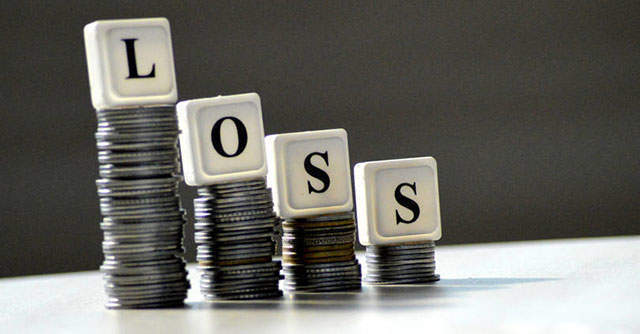 A&A Dukaan Financial Services, the Indian subsidiary that owns and operates loan aggregation platform BankBazaar, narrowed its losses by 49% on the back of broad-based cost cuts across functions.
As per regulatory filings, the Amazon-backed startup's losses narrowed to Rs 85.9 crore, or Rs 225.5 per share, for the financial year ended March 31, 2020, from Rs 169.2 crore, or Rs 532.3 per share, a year earlier.
The firm's total revenue fell 29% to Rs 84.3 crore.

The impact of Covid-19 on the way banks and financial institutions conduct business has played a major role in the company's smaller losses. The smaller losses were achieved on the back of reductions in costs areas of employee, rent, insurance, travelling conveyance and advertising.
The total expenses were cut by 37% to Rs 170.2 crore.
"The turn-around started for us from the start of Q3-FY20, and we grew consistently for five successive months, with a 54% monthly revenue growth between October 2019 and February 2020. Our growth in FY20 was almost entirely organic, and we managed to reign in losses for the second consecutive year… We were on the verge of achieving EBIDTA breakeven in March 2020 when Covid-19 hit," a company spokesperson told TechCircle on Thursday.

Seven months into the financial year ending March 2021, the company's month-on-month revenues are getting back on track. "We have seen six months of straight revenue growth… We are trending at 75% (as per latest numbers) of the peak pre-Covid monthly revenue on the back of our first-mover advantage when it came to facilitating Digital KYC solutions and our AI and ML predictive matching technology. We have recovered ground rapidly and are looking to hit operational month-on-month profitability by January," the spokesperson said.
The firm brought down rent costs in the reported period to Rs 1.5 crore from Rs 12.7 crore a year ago, while its insurance costs were cut 71% to Rs 8.71 lakh. Travelling conveyance charges, a large component at loan service providers for its on-ground personnel, fell to Rs 63.9 lakh from Rs 2.9 crore. Advertising promotional expenses fell 58% to Rs 27.4 crore.
The Chennai-based company has raised multiple rounds of funding in 2020. In July, it raised Rs 8.2 crore from returning investors in the latest tranche of its ongoing growth funding round.

In June, it raised Rs 45 crore from new and existing investors in an extended Series D round. In April, it raised Rs 29 crore from a host of investors, including Silicon Valley-based venture capital firm Walden International India and ecommerce firm Amazon, after raising its first growth round of 2020 from returning investors in March.
Online loan aggregators and non-banking financial companies continued to garner investor interest all through the Covid-19 induced lockdowns.
Founded by Adhil Shetty, Arjun Shetty and Rati Shetty, BankBazaar is an online marketplace that provides instant customised rate quotes on loans and insurance products. As of February 2020, the company claims that over 50 financial institutions have integrated themselves with the platform.

---