WinZO launches $5 mn Game Developer Fund II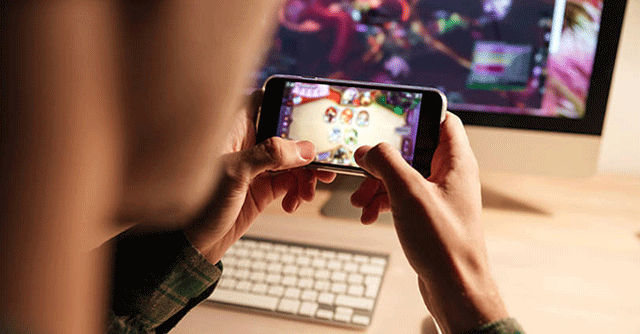 Tictok Skill Games-owned vernacular esports platform WinZO Games on Friday announced the launch of a $5 million Game Developer Fund II, to fuel the pandemic-induced surge of interest in the Indian gaming ecosystem.
The New Delhi-based firm, which looks to fund projects in the interactive entertainment space, will accept applications for the programme till December 31, a statement said.
The company raised its first fund of $1.5 million in 2019. The nine teams chosen for capital infusion in the programme developed ten games, which were introduced to the WinZO platform, the statement said.

Ranjan Shrestha of Bhoos Entertainment, which runs a four-membered game studio, was one of the beneficiaries of WinZO's developer fund in 2019. Several games that were not doing well in terms of revenue generation received traction after the partnership with WinZO, which offered the company promotion and marketing services, he said.
"Algorithms to push the content to the relevant audience helped drive the engagement further," he said, adding that the company has gained ten-fold returns since then.
The latest announcement follows the company's $18 million Series B fundraise from Singapore-based global interactive entertainment fund Makers Fund, New York-based Courtside Venture, and Steve Pagliuca, co-chairman of Bain Capital and investor in Fortnite developer Epic Games. It has raised a total of $23.72 million till date, as per VCCEdge data.

"Through this initiative, we are committed to uplift the Indian gaming ecosystem, which is at the cusp of disruption," co-founder Paavan Nanda said in a statement.
"We are not just focusing on gaming projects, but also equally keen to evaluate game ops, streaming and esports related proposals. We also ensure a sustainable revenue stream by providing a ready-made market for the selected projects by introducing them to our 25 million+ registered user base," he said.
The online gaming industry is expected to add 190 million users by 2021 to become a $1 billion industry, according to a 2017 KPMG report.

"This growth is expected to be further supported by the comprehensive rise in digital payment user base, launch of new technologies at affordable rates, increase in local developer base and focus on development of content with local themes, Indian languages and global standards," the report said.
WinZO, which currently offers over 70 skill-based games on its Android app in 12 regional languages, said it aims to onboard 500 new games on its platform.

---