Vocational training platform Junoon, celebrity-fan engagement startup Gonuts secure funds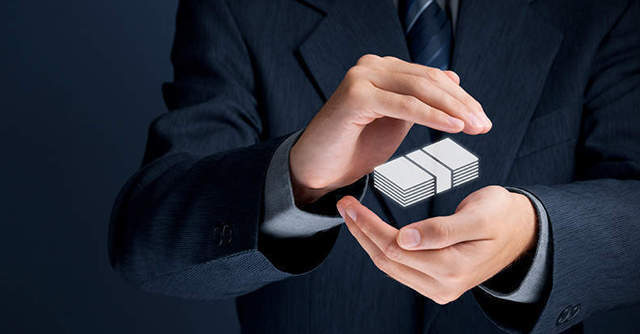 Junoon, a vocational training and job search platform for blue collared workers, raised an undisclosed sum in a seed funding round led by Kunal Khattar of AdvantEdge and technology entrepreneur and investor Viren Rana. Other marquee investors who participated include Sandeep Aggarwal, Chaim Freidman and Vishesh Tandon.
Launched in April 2020, the Gurugram-based startup was founded by 17-year-old Ahaan Aggarwal.
"We are creating digital community colleges for vocational training and placements. We are supported in this endeavor by corporates, individuals and government branches – and would like to invite more to work with us on this life and economy changing initiative," he said in a statement.

Junoon provides training programmes to workers across 20 categories such as auto mechanic, auto driver, painter, plumber, electrician among others. The training programmes come in both text and video formats.
Celebrity-fan engagement platform Gonuts raises $471,882 in seed funding
Celebrity konnections Tech, which runs the New Delhi-based celebrity engagement platform Gonuts, has raised $471,822 (Rs. 3.5 crores) in a seed round led by investors Sweta Rau and Archana Priyadarshini. 9Unicorns, AngelList, Lets Venture, Pankaj Chaddah (co-founder, Mindhouse and Zomato), Ramakant Sharma, (co-founder, LivSpace), IIM Indore Alumni Fund, Harshal Morde, (Morde Foods) and other marquee angels and founders.
The startup will be using the funds to invest in technology and other "levers of growth". "We aim to onboard over 5000 of the most influential and inspirational celebrities by the next financial year and be the unicorn out of India in this category for the rest of the world," Vinamra Pandiya, founder, Gonuts said in a statement.

Founded in March 2020 by serial entrepreneurs Vinamra Pandiya and Mayank Gupta along with media and entertainment veteran Joji George, the startup connects fans to their favourite celebrities by offering them personalised messages from the celebrities for a fee.
It has a portfolio of over 700 leading celebrities across categories like films, television, sports and music, amongst others.
Some of the top names exclusive on the platform includes Shankar Mahadevan, Hans Raj Hans, Shaan, Kailash Kher, Sukhbir and Talat Aziz among others.

Peers in the space such as Wysh, Tring and TrueFan too had raised funds this year.
Homegrown gin and tonic brand Jade Forest raises $250,000 in seed funding
Pureearth Beverages, which operates beverage and mixers brand Jade Forest, has raised $250,000 in seed funding round from marquee investors including Gaurav Kapur, Rohan Abbas, Ashish Tulsian, and AngelList India among others.
The Delhi-based startup will be using the funds to build a robust e-commerce presence, enter newer geographies with a selection of products across novel product lines.

Started in 2018 by Shuchir Suri and Punweet Singh, the tonic water, ginger ale and soda brand offers five flavours across categories. "Jade Forest is successfully growing with a dynamic e-commerce presence, which has been backed by their exquisite product taste and two second time founders in the F&B space who have leveraged their experience to build a leading presence across omni-channels including strong retail presence, and being widely consumed by HORECA clients, like Olive Group, Piano Man, Dear Donna," Sanil Sachar, founding partner, Huddle, said in a statement.
Gabbardeals acquires InstaOne Software to empower local retailers
PNR Retail owned omnichannel platform Gabbardeals on Tuesday announced that it has acquired InstaOne Software, a SaaS (software as a service) company.

The acquisition will allow Gabbardeals to build full-stack PoS (point of sale) systems for better last-mile connectivity and delivery of consumer electronics.
Started in 2019 and backed by Venture Catalysts, Gabbardeals is an integrated retail operating platform that connects mobile phones and accessories brands, consumers, and retailers, while helping local retailers source better. More than half the retailers on its platform come from tier 2 towns. The company has also launched a series of integrated assistive tools including WhatsApp chatbot to guide users that talk in their preferred language. The company will soon be launching its B2C (business to consumer) mobile application in the coming days that enable users to discover the best deals from their favourite stores nearby.
"We have a positive contribution margin and are gross profitable from day-1. Till date, we have sold close to 1 lakh mobile phones, gadgets, and accessories through 50 franchisees. We have achieved over Rs. 100 crore in Gross merchandise value (GMV) within the first year of operations," Niraj Raka, founder and CEO, Gabbardeals said in a statement.

The startup has been seeing three fold increase in retailer enquiries for Gabbardeals Franchise since March 2020, according to the company statement.
---