Microsoft rolls out Dynamics 365 Project Operations in India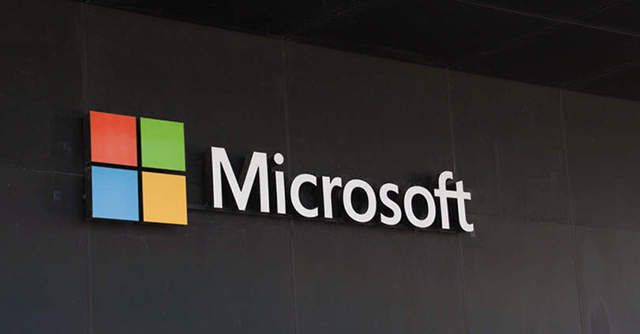 Technology major Microsoft on Wednesday announced the general availability of its Dynamics 365 Project Operations solution in India.
The solution, the Redmond, Washington-based company said, aims to help service-based businesses unify operational workflows for better visibility, collaboration and insights. It will utilise real-time analytics to connect leadership, sales, resourcing, project management and accounting teams to offer better visibility and insights, a statement said.
Clients will be able to tackle challenges arising from disparate systems and data silos and address inadequacies in areas of client expansion, collaboration between project managers, workforce optimisation and have better agility among business leaders, it said.

The solution will also offer customers business insights, data and artificial intelligence (AI) capabilities for faster decision making and visibility, while enabling sales and project managers to accelerate sales cycle and project delivery.
Additionally, HR teams, the statement said, will be able to optimise workforce utilisation by aligning people, skills and projects, with the help of intelligent scheduling.
Read: Microsoft, Eros Now test last-mile delivery of OTT content

The industry is expected to have over 500 million applications built over the next five years, translating to an increased need for developers and low-code platforms to manage data flows, Rajiv Sodhi, COO, Microsoft India, said. Microsoft 365, he said, would help plug this gap.
"The solution will help organisations win new deals, track and manage projects throughout their lifecycle, retaining best people and increasing profit margins," he said in the statement.
It will enable businesses to reimagine project management by bringing together cross-functional teams and delivering differentiated customer experiences, he added.

Read: Cloud demand boosts Microsoft Q1 revenue to $37 bn
Built on the Microsoft Power Platform -- a business application platform to enable firms to create and deploy tailored apps, reports and workflows -- the solution will bring together capabilities from other Microsoft services, such as Dynamics 365 Project Service Automation, Dynamics 365 Finance and Microsoft Project. It will also work with other Dynamics 365 applications such as Dynamics 365 marketing, Dynamics 365 Human Resources and Dynamics 365 Customer Service.
---