Microsoft, Eros Now test last-mile delivery of OTT content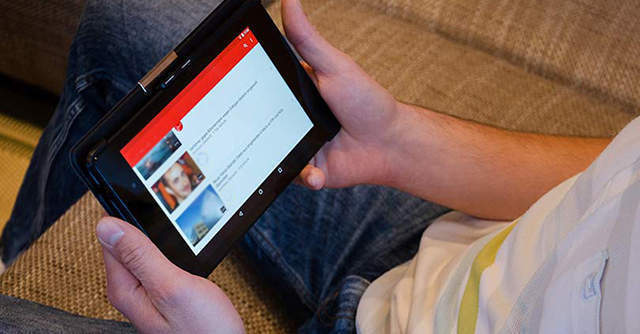 As tier III cities and low-bandwidth areas become the battleground for over-the-top or OTT content players, companies are strengthening technology solutions to provide the best user experience. Buffering videos isn't exactly a pleasant experience no matter how good the content.
In a blog post published on Tuesday, Redmond, Washington headquartered Microsoft outlined how it helped streaming service provider Eros Now owned by media giant Eros Global to deliver OTT content in low bandwidth geographies across India.
Microsoft had announced its partnership with Eros in September last year as it tried to gain a foothold in a market dominated by its cloud rival Amazon Web Services (AWS). Microsoft also tied up with another video-on-demand player, Zee5 owned by Zee Enterprises, in 2018.

India reportedly has 40 OTT media players, with the top platforms being Disney+ Hotstar, Amazon Prime Video and Netflix. AWS works with Disney+ Hotstar and Netflix among others. In 2018, AWS also collaborated with the country's second-largest satellite TV provider, DishTV to launch its OTT offering Watcho.
According to Microsoft's recent blog, the pilot project used Microsoft Azure's technology, content from Eros and commerce capabilities through Novopay, a digital transaction partner and the commerce engine.
In the month-long pilot, the system mechanism from cloud to end consumer service was tested. Eros Now uploaded content to a central content repository, built on Microsoft Azure, that can quickly process large volumes of data to distribute to hubs. Consumers then connect to these hubs to securely download high-quality content to their mobile devices without internet connectivity. The test will next be expanded to additional providers to ensure consumers across India can access this service.

"By helping customers in low bandwidth locations across India access the content of their choice, we can expand retail distribution opportunities, help media partners connect with more customers, and help customers connect with stories and content they love," Ravi Krishnaswamy, corporate vice president, Azure Global Industry, Microsoft, said in the blog.
Microsoft says its Azure portfolio of engineering capabilities can be used to facilitate remote device management through the cloud. It can also help OTT providers stream media channels while ensuring end-to-end device connectivity, central content management, and security.
"The association with Microsoft to utilize its cloud-enabled last-mile content delivery enables Eros Now to lead the space by tapping the underserved potential customer base in low bandwidth areas and continuing catering to market demands," Ali Hussein, CEO, Eros Now added.

According to a report by KPMG and Eros Now, released last year, the OTT content market is set to grow from 300 million in December 2018 to 550 million by the end of financial year 2023.
With internet penetration into the tier-II and tier-III markets, the next generation of smartphone users will be from the hinterlands of the country. According to a recent PwC report India will be the tenth-largest market for OTT in terms of revenue in 2022. Mobile internet subscribers are expected to double from 406 mn in 2017 to 805 mn in 2022. Local content remains the game changer for OTT content in India.
---