Zuckerberg re-emphasises focus on SMEs, partnerships in India at Facebook Fuel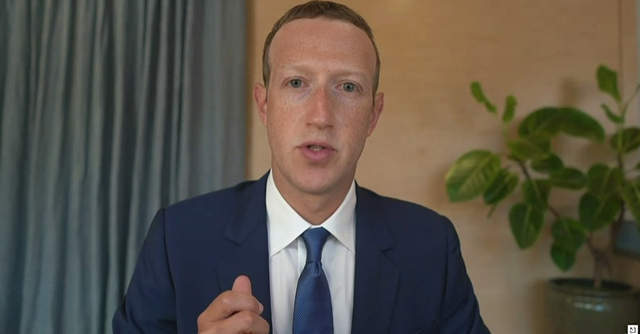 Facebook co-founder and CEO Mark Zuckerberg on Tuesday said that small businesses in India will be a key part of global economic recovery, as the world readies itself to bid adieu to a coronavirus-ridden year.
Every month, 200 million small businesses globally use the Facebook family of apps to reach potential customers and build their business, the Menlo Park, California headquartered company said in a statement.
"At Facebook, we like to say that we are in the business of serving small businesses. And nowhere is this more true than in India… And that's one of the reasons why we wanted to partner with Jio," Zuckerberg said.

Zuckerberg was in conversation with Jio parent Reliance Industries' chairman Mukesh Ambani, at the 14-year old social media giant's inaugural Facebook Fuel virtual event, aimed at wooing Indian audiences to the ecosystem that includes Facebook, Messenger, Instagram and WhatsApp.
In April, Facebook announced a $5.7 billion investment in the country's largest telecom operator Reliance Jio in lieu of about 10% stake, marking the largest foreign technology investment in the market.
The deal, with its fine lines on JioMart and Jio's other ambitions in India's flourishing digital space combined with WhatsApp's ubiquity, was largely viewed as a gamechanger for India's kirana stores and micro, small and medium enterprises (MSMEs).

WhatsApp Pay, the UPI-based payment feature of the Facebook-owned chat app that was launched last month after facing two years worth of regulatory hurdles in the country, has currently partnered with 140 banks, Zuckerberg added.
"Jio brings digital connectivity, WhatsApp now with WhatsApp Pay brings digital interactivity, and the ability to move to close transactions and create value, and Jio Mart brings the nmatched online and offline retail opportunity, that gives our small shops which exist in villages and small towns in India, a chance to digitize and be at par with anybody else in the world," Ambani told Zuckerberg at the publicly-streamed event.
The Dhirubhai Ambani scion added that he expects India's per capita income to increase from $1,800-2,000 to $5,000. "Our mid-income or the middle class in India which is about 50% of its total number of households, will grow to three to four percent per year," he said, terming it a golden opportunity for Facebook, Jio and other companies.

Zuckerberg said that Facebook currently supports over 50 million WhatsApp business app users globally every month, with over 15 million of the customers based in India. "It always blows me away that India has more than 60 million small businesses, and millions of people around the country rely on them for jobs."
In order to identify itself as a platform for economic opportunity, Facebook said it has reached out to 9 million small businesses across India with a local SMB Guide available in both Hindi and English.
Apart from Jio, it has invested in India's digital ecosystem, indirectly, with equity-based investments in social commerce startup Meesho and edtech startup Unacademy.

To fuel India's growth in 2021, Facebook said it will continue to work closely with key partners to build a stronger ecosystem for small business growth in the country by investing in skilling programmes such as Boost with Facebook and making key partnerships with venture capital funds for the VC Brand Incubator programme. It will also offer people new ways to support small businesses, such as the Instagram Food Stickers.
"Moving forward, we expect India's appetite for video to only increase with 5G adding a new dimension to video viewing experience. Globally, more than 1.25 billion people visit Watch every month to discover and share videos from millions of creators and publishers and India is one of the leading markets for Watch," the statement added.
In other recent news, Facebook faced political backlash in the country for months after a Wall Street Journal report alleged that its public policy team did not take down hate speech posted by members of the ruling party on its platform.

In October, Ankhi Das quit from her position as public policy director for Facebook in India, South and Central Asia. She had worked with the company since October 2011.
---