Rewind 2020: Mukesh Ambani-led Reliance Industries' digital leap into the future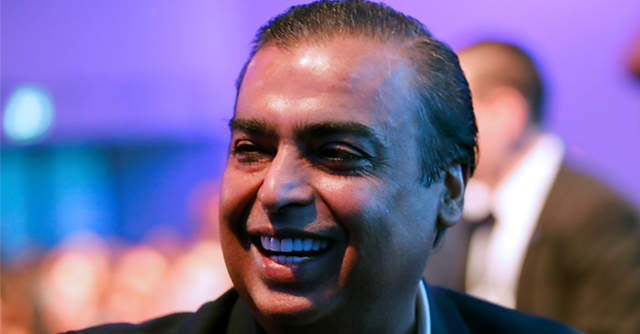 For Reliance Industries, 2020 has been a breakout year. The Mukesh Ambani led old economy conglomerate took a giant digital leap into the future. Besides running a historic fundraising campaign that attracted a slew of global marquee private equity and strategic technology investors, the Mumbai headquartered behemoth went on a buying and investment spree across the spectrum as part of the strategy to move into the next era.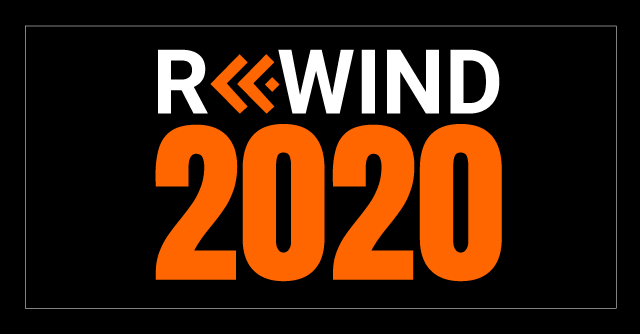 Reliance's fundraising accounted for 42% of all private equity investments in India in 2020, according to a report by consulting firm EY and industry lobby India Venture Capital Association (IVCA). Overall private equity (including venture capital) investments declined by 8% to $41.4 billion, compared to the same period last.

The mega fundraising spree kicked off with Facebook investing $5.7 billion for a 9.99% stake in Jio Platforms in 2019, and gained momentum this year. Jio Platforms raised about $10 billion in 2020 from investors such as private equity firms KKR, General Atlantic and Silver Lake, and technology giants such as Intel Capital and Qualcomm Ventures.
In total, it amassed a mammoth $20 billion over the last 12 months.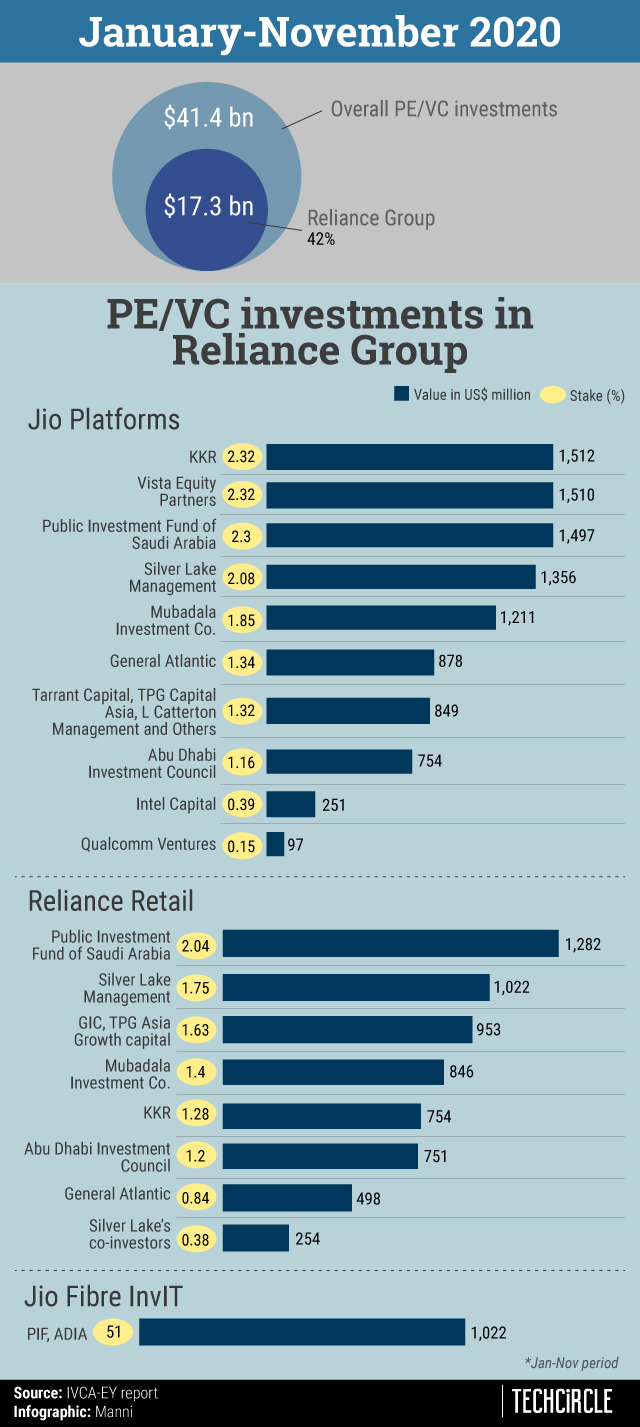 Several of these investors extended their buying streak to pick up a slice of Reliance's retail arm. Reliance Retail, India's largest retailer with roughly 12,000 stores in 7,000 cities and towns, raised a total of $6.37 billion from strategic and financial investors. Subsequently, two Middle East based sovereign wealth funds invested about $1 billion into Jio Fibre InvIT, Reliance's high-speed, low-latency optical fibre network.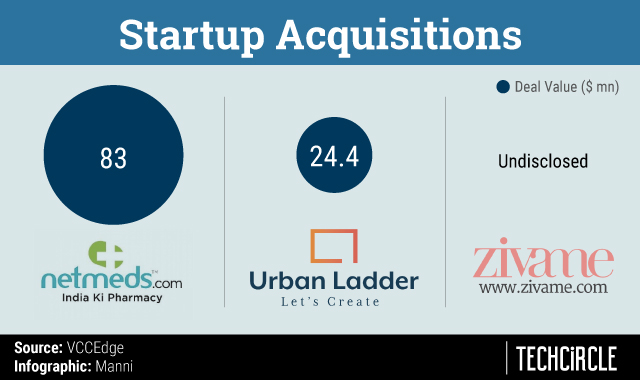 Along with this historic fundraising run, 2020 saw Reliance articulate its growth ambitions for a number of technology-enabled sectors including telecom, ecommerce, online streaming, gaming, AR/VR, and more.

An expansive digital dream
Jio Platforms, which houses all of Reliance Industries' digital initiatives, holds the key to the oil-to-telecom conglomerate's digital future.
Jio Platforms' mainstay, the telecom arm Jio, has a customer base of over 400 million people. Reliance is developing native 5G solutions to cater to this massive population. Its ecommerce portal JioMart is growing aggressively across urban and rural India. Combining these three, Reliance aims to create a one-stop digital platform where a user can talk, shop, pay, watch and play games – using its devices and networks.

Reliance Industries (RIL) initiated its 'new commerce' journey last year, which according to chairman Mukesh Ambani, is aimed to revolutionise India's three crore kirana stores.
JioMart is the core of Reliance's new commerce goal. JioMart is being developed as an end-to-end retail play where it will be the supplier (first mile), distributor, online aggregator of demand, and the last mile delivery partner to kirana stores.
Read: Why the Facebook Jio combine could be a gamechanger for kiranas, micro and small entrepreneurs

Started with a beta launch late last year in the suburban Mumbai areas, it has since expanded to over 200 cities. According to a recent JPMorgan report, JioMart has already crossed BigBasket and Grofers in terms of daily active users, thanks to its aggressive expansion during the lockdown period and the heavy discounting and marketing. According to several media reports, JioMart is already clocking orders equal to that of market leaders BigBasket and Grofers.
Operating on an omnichannel model, JioMart partners with kirana stores across cities and segments and also sources inventory from its large retail network. Its retail chain, Reliance Retail, runs the largest network of offline stores across segments including consumer electronics, grocery and general merchandise and fashion and lifestyle. Ambani hopes to leverage this strong combination of offline and online distribution system to eat into the market share of Walmart-owned Flipkart and Amazon's Indian arm that dominate this space.
What it offers to kirana stores is a cost advantage. Reliance can pick a product directly from a brand or manufacture and deliver directly to the kirana using its own well-established physical network while optimising orders for bulk purchase with its tech infrastructure. Kirana stores can pass on that benefit to their neighbourhood users, offering discounts and other perks including free delivery, like any other ecommerce platform.

To further strengthen its retail play, Reliance acquired Kishore Biyani-led Future Group's retail and wholesale, and the logistics and warehousing businesses for a lump sum of $3.38 billion in August.
According to a recent JPMorgan report, Reliance's e-commerce business is poised to hit an annual revenue of over $59 billion and the net worth is expected to touch $145 billion in the next ten years.
"With our focus on new commerce, we are committed to playing a transformational role in the Indian retail sector by empowering millions of merchants and micro, small and medium enterprises," Isha Ambani, director of Reliance Retail Ventures, was quoted as saying in a statement recently.
Jio Facebook connect
Reliance and Facebook are exploring larger integration opportunities. JioMart and WhatsApp together aim to enable nearly three crore kirana stores with digital transaction capabilities.
"WhatsApp has hundreds of millions of subscribers in India, Jio also has hundreds of millions of subscribers in India. JioMart, which is our retail service, has the aspiration of serving tens of millions of small shopkeepers in India, who are the bedrock of employment. This means Jio brings digital connectivity, while WhatsApp brings digital interactivity and ability to move to close transactions and create value," Ambani told Zuckerberg at the Facebook Fuel virtual event this month.
India is the largest market for Facebook with 328 million monthly users while its messaging app WhatsApp connects over 400 million users in the country. India is also the second-largest market for Facebook's photo-sharing social media app Instagram with 80 million active users.
Zuckerberg said Facebook currently supports over 50 million WhatsApp business app users globally every month, with over 15 million of the customers based in India. "It always blows me away that India has more than 60 million small businesses, and millions of people around the country rely on them for jobs."
In order to identify itself as a platform for economic opportunity, Facebook said it has reached out to 9 million small businesses across India with a local SMB Guide available in both Hindi and English.
WhatsApp Pay, the recently approved UPI-based payment feature, is expected to further accelerate its new commerce goals on the JioMart platform and to support small businesses on WhatsApp.
5G by 2021
Jio platforms is readying to roll out its 5G services in India by the second half of 2021. In October, San Diego, California headquartered chipmaker Qualcomm Technologies and Jio began working on developing open and interoperable interface compliant architecture based 5G solutions with a virtualized RAN (Radio Access Network). This work is intended to fast track the development and roll out of indigenous 5G network infrastructure and services in India. The companies had claimed achieving over a 1 Gbps milestone on the Reliance Jio 5GNR solution, leveraging the Qualcomm 5G RAN Platforms.
Speaking at the virtual edition of the India Mobile Congress early this month, Ambani said "Jio Platforms, with its family of over 20 start-up partners, has built world-class capabilities in artificial intelligence, cloud computing, big data, machine learning, internet of things, blockchain, etc. We are creating compelling home-grown solutions in education, healthcare, agriculture, infrastructure, financial services and new commerce."
According to a Business Standard report, Jio will skip the current non-standalone 5G and is likely the service using the next generation 5G standalone Option 2 architecture for its network. Investing about $5-$6 billion, Jio will build a new 5G core and new radios for its 5G network based on the standalone 5G architecture, which will help the company launch new services which are otherwise not possible on non-standalone 5G architecture, the report said.
OTT, e-pharmacy, online future and
Reliance has announced it is working on an integrated OTT service named JioTV+ that will aggregate content from over 12 video-streaming platforms including Netflix, Disney+ Hotstar, Amazon Prime Video and dozens of other TV channels. These services will be offered through its broadband and home entertainment product JioFiber.
Jio expanded its online reach to special verticals such as online pharmacy, furniture and online online lingerie with the acquisition of Netmeds, Urban Ladder and Zivame.
The company also led a Series A funding round at Krikey, a San Francisco, California based gaming company. Post the funding, Krikey launched an augmented reality (AR) based game called Yaatra, in partnership with Jio.
Low-cost Android smartphone with Google
Reliance is reportedly working with Google to launch an Android-powered entry-level phone in the first quarter of 2021. Multiple media reports suggest that the company may push out as many as 200 million smartphone units over the next two years to challenge the dominance of Chinese rivals including Xiaomi in India. Though these phones, Jio aims to draw more users to affiliated services including online shopping, video streaming and gaming.
---