Amazon Seller Services' revenue up 43% YoY, losses expand 2.8%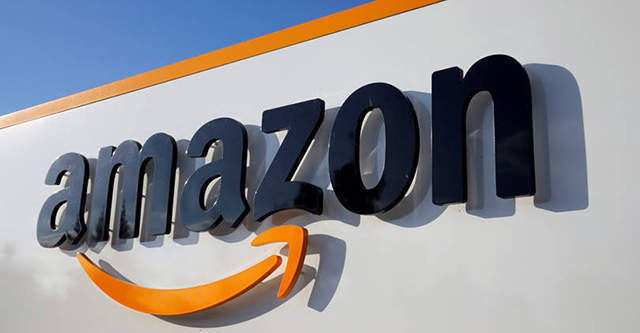 Amid the ongoing e-commerce boom in the country, Amazon Seller Services, the core retail business channel of the company's India unit, has reported a year-on-year (YoY) revenue growth of 43% to Rs 10,847.6 crore in the financial year ended March 2020.
While total expenses rose 25% to Rs 16, 877.1 crore in the same period, losses stood at Rs 5,849.2 crore, an increase of 2.8% as compared to last fiscal.
The e-commerce giant had recently filed its earnings across multiple businesses running in the country. The data in the story has been accessed from research platform VCCEdge.

Amazon Wholesale India, the company's B2B wholesale portal, saw its revenue plunge by 69.8% to Rs 3,384.6 crore from Rs 11,231.6 crore in FY2019. It trimmed losses by 5.4% to Rs 133.2 crore, reducing expenses by 69% to Rs 3,519.5 crore. The filing attributed the drop in revenue to "new government regulation resulting in lower customer adoption". The company added that the management is currently in the process of expanding the business.
Losses for its logistics vertical, Amazon Transportation Services, increased 74.9% to Rs 48 crore. Its FY2020 revenue stood at Rs 2,950.9 crore.
Meanwhile, Amazon Pay India's expenses too increased 62% to Rs 3,234.8 crore at a revenue of Rs 1,315. 7 crore. Net loss for the vertical was Rs 1,868.5 crore.

Amazon Internet Services, which provides IT consulting involving resale, marketing, billing and other services of AWS in India, reported a loss of Rs 20 lakh against a profit of Rs 71.1 crores in FY19, according to data accessed from VCCEdge. The entity saw its expenses shoot up 60% to Rs 4131.7 crore from Rs 2,579.3 crore in FY2019. Amazon Internet Services is a subsidiary of Amazon Web Services.
In the financial year ended March 2020, Amazon Data Services, which provides cloud services, web hosting and data storage, was the only profitable entity among all the entities mentioned above. It saw its profit rise 71.7% to Rs 201 crore in 2019-20 against last year, according to regulatory filings.
In the same period, the Amazon.com Inc-owned subsidiary's revenue from operations increased by nearly 40% to Rs 2,108 crore in FY20.

Betting big on groceries
Like its rivals JioMart and Flipkart, Amazon is eyeing the Kirana segment, as reflected in its retail arm's expenditure.
The group's retail arm in India known as Amazon Retail India that manages its online food and grocery business has seen its expenditure grow 278.45% in FY20 to Rs 1,009.7 crore from Rs 266.8 crore. Consequently, revenue rose to Rs 714.4 crore from Rs 139 crore in FY2019. Losses for the period stood at Rs 294.4 crore, up from Rs 127.4 crore in the previous year.

The company is consciously shifting to a farm-to-fork model, which is likely to help with managing costs. According to the filing, the company has been purchasing India-manufactured food products from a variety of leading brands. In FY2020, Amazon launched its first collection center in Manchar, Maharashtra and started buying from farmers directly. It also opened a processing center in Navi Mumbai, Maharashtra where they convert loose produce (unpacked) sourced from mandi wholesalers and farmers to packaged fruits and vegetables that are sold to customers.
Amazon had also expanded its private label Vedaka offerings by entering into staples range. It will be sourcing raw material from Mandi/Mill via re-packers.
"We continue to innovate in building technology (first time within Amazon) to buy loose produce (unpacked) from mandi wholesalers and farmers, capability to transport loose produce, payment to farmers in 24 hours and technology to sort and grade produce. We plan to open new collection centers, processing centers and temperature controlled hubs in other major cities to service more customers in FY 2020-21," the report said.

Investing in the India story
In January 2020, Amazon founder Jeff Bezos had announced $ 1 billion investment in India to support SMEs. Earlier, the e-commerce giant had committed to invest $5.5 billion in India, which has become one of its key markets outside the US.
As per a report from news agency Press Trust of India on December 30, Amazon Seller Services has been the biggest beneficiary of the fund infusion, receiving Rs 8,408 crore in three tranches so far.

Amazon Wholesale had received Rs 360 crore of the funding, while Amazon Pay received Rs 2,705 crore in three tranches during FY20.
Overall, across subsidiaries Amazon has managed to grow by 40-50% on average, the report said.
---