Angel, seed bets drive technology startup dealmaking in first week of 2021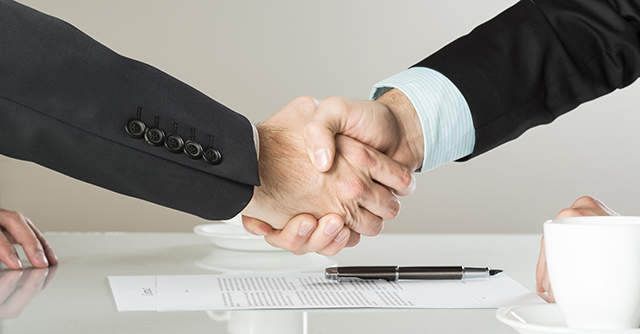 Extending the previous year's funding trend that favoured angel and seed stage startups, deal volumes in the first week of 2021 were predominantly driven by early stage investors. Of the 22 deals reported, 18 involved early stage startups spread across several sectors including agri-tech, edtech, fintech, legal, fashion, digital entertainment, and healthtech.
In terms of deal value, three growth deals together accounted for 68% of the week's overall funding which stood at $421 million.
Besides Udaan, online pharmacy services provider PharmEasy's parent API Holdings and hospitality chain Oyo raised growth rounds this week. Caisse de dépôt et placement du Québec (CDPQ), Canada's second-biggest public pension fund, is picking up another 2% stake in PharmEasy as part of its new funding round that seeks to raise a total of $300-400 million while SoftBank-backed hospitality chain Oyo's $7.4 million fundraising from Hindustan Media Ventures is rather reflective of the stressed state of the hospitality sector, badly hit by the pandemic.

Investment trends in the first week of 2021 mirror provisional data from VCCEdge, which found that angel and seed deals rose to almost 700 in 2020 from 658 in the previous year.
Despite the pandemic, early stage deal volumes in 2020 surpassed the 2018 level. It, however, did not match the dealmaking levels of 2015, which is regarded as a one-off year that recorded frenetic startup funding activity.
Industry watchers are hopeful that the technology startup ecosystem will bounce back.

According to a recent report released by software industry body Nasscom and management and strategy consulting firm, Zinnov, deal activity continues to be on the recovery path with over 90% recovery in seed stage deals in 2020 as compared to 2019.
Funding beyond Series C is yet to get back to normalcy.
Verticals such as agritech and foodtech, which picked up some tailwinds during the Covid-19 pandemic, saw early investor traction this year. Agri-tech firm CropIn Technologies and business-to-business (B2B) e-commerce startup Udaan, whose 60% business comes from the food vertical, attracted global investors.

Udaan, the fastest startup to achieve unicorn status in India, raised $280 million from US-based technology investment firm Octahedron Capital while U.K.-based Moonstone Capital joined as new investors in the round. ABC World Asia, an impact investment firm set up by Temasek Trust two years ago, made its first Indian investment, leading a $20 million investment round in Bengaluru-based CropIn. Temasek Trust is the philanthropic arm of Singaporean state investor Temasek Holdings.
The larger agritech sector is poised to see significant scale this year. Titled Indian tech start-up ecosystem -- on the march to trillion dollar digital economy, the Nasscom-Zinnov report stated that agri-tech as a sector witnessed 2.5X growth in online retail share and 3X growth in consultations and advisory for smart farming.
Credit card payment platform Cred, a much talked about startup in the booming fintech sector, saw its member base grow significantly during the past two years since its inception. The latest round, which takes the Kunal Shah founded company's overall funding to $230 million, valued the company at $806 million post-money, up from about $450 million of valuation it received during its Series B round last year.

A sunrise sector, fintech has been on a constant upward trajectory since 2016 demonetisation, and received a further growth impetus during the pandemic-induced lockdown. According to the company, it processes 20% of all credit card bill payments in India currently and claims that over 35% of premium credit card holders in India are on the platform today.
---