Outlook 2021: The emergence of Indian SaaS and the road ahead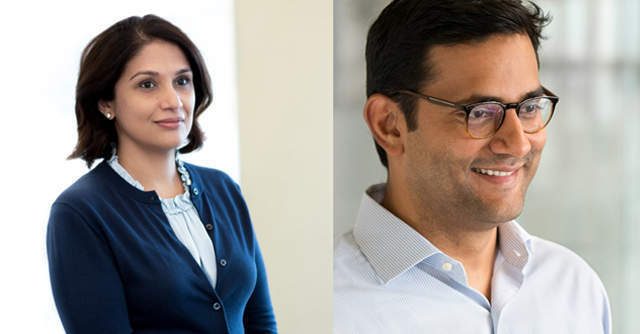 As an active investor in enterprise technology over the last two decades, we have closely seen the gradual shift from legacy, on-premise software to SaaS (software as a service) becoming an indispensable part of businesses globally, allowing organisations to drive both cost and revenue efficiencies, worth billions of dollars.
By switching to a SaaS platform, customers benefit from greater accessibility to software applications from any location or device; higher scalability and integrations with other SaaS offerings; automatic updates for new releases enabling access to the latest features without having to maintain the software; and increased productivity, allowing for an increased focus on their core business.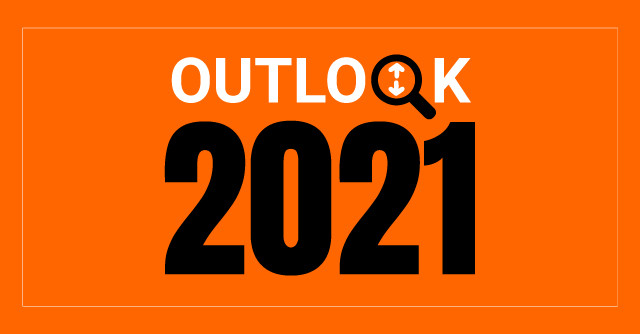 The cloud-based software model has helped create a $250 billion global market for software products and the BVP Nasdaq Emerging Cloud Index, an index designed to track the performance of emerging public cloud software companies has continued to significantly outperform all other major indices in the US in the past 5 years.
Today, the combined market capitalization of the 54 SaaS companies included in the BVP Nasdaq Emerging Cloud Index stands at $1.9 trillion. The more recent unicorns and decacorns have gotten to significant valuation milestones at a much faster rate, implying an increased rate of adoption of SaaS products across the globe.
The Indian SaaS juggernaut has just started

Against this global backdrop, the Indian SaaS ecosystem has also come a long way. From the early wave of successful SaaS startups primarily targeting SMBs in the US, we have seen the emergence of companies such as Icertis and Whatfix that are cementing their roots within large enterprise customers with category-leading, enterprise-grade products. As per a report by NASSCOM, the overall SaaS revenues for Indian companies are estimated at c. $3.5 billion with c. 75% of it coming from global markets. This number is expected to grow to $20-25B over the next 4-5 years.
This growth was made possible because of a wide base of skilled engineering talent stemming from a large IT services workforce and a meaningful number of fresh graduates; the global ambition of founders, several of whom have spent time at pioneering product companies; capital efficiency by bringing competitive products to market at a fraction of the cost in western markets; and excellent 24x7 customer support.
Given the tremendous growth potential, the sector has attracted funding from multiple domestic as well as international venture capital firms. Funding in the Indian SaaS ecosystem has increased significantly over the past decade with the YoY investments increasing from $70 million in 2010 to $1.8 billion in 2020.

The playing field in 2021: Key markets for Indian SaaS
Western Markets: The US and Europe are large markets for SaaS with high cloud penetration and customers being more open to buying and trying new software products. We've seen this through their willingness to buy best in class products and comfort in integrating them into their broader software stack. Several Indian SaaS companies have grown by expanding aggressively in these markets. The land and expand strategy has allowed them access to enterprises through a single module or application and cross-sell and up-sell to penetrate deeper. However, these markets are also the most competitive, as local companies are well-capitalized and have an evolved GTM strategy.
Southeast Asia and the Middle-East: The Asian markets are fairly under-penetrated compared to western markets (for instance, human capital management software cloud penetration in the US is > 60%, whereas in Asia it is sub 30%). They also tend to prefer a comprehensive all-in-one offering with extensive hand-holding for implementation as opposed to the mature US market where there is an openness to using several best-in-class point solutions. The mobile-first nature of many of these markets along with the absence of little adoption of software offers significant room for disruption over the status quo.
Indian companies have been well suited to serve clients in these markets given geographic proximity and limited penetration of their western counterparts. While the overall market remains large, the region comprises several smaller markets, each having its own unique dynamics of penetrating and scaling.
India: Historically, India has been a difficult market to monetize because of the higher propensity to stick to an on-premise solution, low awareness of SaaS products and value-conscious buying behaviour. To win here, founders will need to target critical products which are applicable across industry verticals and focus on innovative business models to help monetize their businesses. Capturing a share of the transaction revenue by adding marketplace and payment capabilities are a few proven ways to significantly increase the addressable market size while also increasing stickiness with customers.
How can Indian SaaS companies continue to win in 2021?

Reasons to win are changing: The early wave of SaaS companies from India won on the back of a decent product, aggressive pricing and stellar customer support, From fast-followers (dominating in well-established use cases), today, we are seeing Indian SaaS companies script new category narratives to win in emerging use cases (API, voice analytics, digital adoption). As a result, the target customer set has expanded to include Global 500 enterprise clients with multi-million-dollar contract sizes. Traditionally, Indian companies have trailed their western counterparts when it comes to investing in R&D. We believe one of the key factors in winning in the global markets in the coming decade will be cutting-edge product, backed by top notch customer-focused operational excellence.
Earlier, local market pricing challenges pushed entrepreneurs to eventually target global customers only after testing the product at scale in India. However, targeting a global customer base today is increasingly becoming a part of the go-to-market strategy and product roadmap early in the evolution of the business. With digital transformation accelerating across the globe and increased receptivity to remote selling and implementation as a result of the pandemic, we expect this trend to become more prevalent.
Building an effective GTM strategy: Often, the key struggle for Indian SaaS companies has been implementing a robust GTM strategy, especially in western markets. Getting into the consideration set of buyers is challenging with limited brand awareness and lack of proximity to the end-user. It is critical to developing a sophisticated marketing strategy and tailored content that targets local market needs. It is also important to measure the efficacy of each channel in terms of investment and lead generation to continue improving efforts to penetrate the local market.

Getting outbound sales right is also going to be extremely critical. Early scale-up can often be achieved with a strong product-market fit, coupled with an effective lead nurturing and qualifying based inbound GTM strategy. To scale beyond a certain level, in most SaaS segments, this needs to be augmented with an account-based outbound sales approach. While the ACVs in outbound motion are higher, they are unpredictable and building a replicable motion is not easy. Through an expansion of the field sales team, complemented with strategic execution of outbound focused events and case-studies, companies will need to execute effective sales strategies across regions.
Customer success: Beyond a certain size, for companies growing at a rate 80-120% per year, it is not uncommon for them to generate more than 30-40% of their new revenue from upselling and cross selling to their existing customer base. The adage "A dollar saved is a dollar earned", is extremely relevant for SaaS companies and a good GTM strategy coupled with high net dollar retention (typically in excess of 125-130%) places companies in the top decile of performance, valuation and investor interest.
The inherent beauty of SaaS economics comes from compounding of value from its customer base, which apart from a strong product that delivers a strong ROI, can be harnessed through effective customer success initiatives.

Companies must invest in building dedicated teams focused on account management and customer retention. To ensure their products are adopted across the organization, it will be critical to find sponsors and use network effects to build a strong base of regular users.
Hiring right: As companies continue to grow, it is critical for founders to show willingness and capability to attract senior talent. This is especially true for companies with aspirations of a global GTM motion across the US and Europe. Successfully onboarding senior hires and getting them culturally and professionally integrated within a cross-border team is critical to success. A wrong senior hire can set the business back a few quarters if not more and hence the hiring strategy needs to be carefully thought through.
With a vibrant founder ecosystem, India built software products being established as global brands, along with an increasingly mature playbook for cracking a cross-border GTM engine, we believe the sky is the limit for Indian SaaS in 2021 and we look forward to the journey ahead.
---