Meet the startups in the third cohort of 100X.VC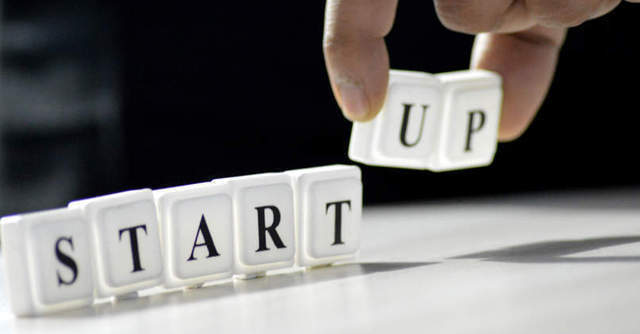 Early stage venture capital firm 100X.VC on Friday announced a seed investment of Rs 25 lakh in 10 startups selected as part of its Class 03 portfolio.
The investment was made through India Simple Agreement for Equity (iSAFE) notes, an alternative to convertible security notes, a statement said.
The startups in the cohort were chosen from 1,677 applicants. After attending over 100 hours of masterclass sessions, the startups were presented at the VC Pitch Day event on Thursday, attended by investors, corporates, angels and family businesses, the statement said.

"Each startup has a unique breakthrough idea that has the potential to scale into a globally successful business. These startups can impact India significantly by improving the standard of living and changing our outlook to work and life," Ninad Karpe, partner at 100X.VC, said.
He added, "At 100x, we were focused on mentoring, advising and exposing the founders of these startups to masterclasses to convert their product ideas into a fundable business."
The venture capital firm unveiled its previous cohorts, Class 01 and Class 02, in December 2019 and September 2020, respectively.

The startups in the latest cohort are as follows:
Vitra.ai: Co-founded by PS Akash Nidhi and KJ Satvik in 2020, Bengaluru-based Vitra.ai is a platform for translating videos and podcasts into over 40 languages based on deep learning models.
Accio Robotics: Co-founded by Tuhin Sharma and Pranav Srinivasan in 2019, Chennai-based Accio Robotics provides a plug-and-play modular approach for robotic solutions in the sectors of warehousing, hospitality and healthcare.

Kerala Banana Chips: The Kochi-based snack brand, owned by Dr Jackfruit India, was founded in 2018. It claims to provide a 'better for you' snacking option for millennials.
BurnCal: Ahmedabad headquartered AI-based fitness platform BurnCal was founded by Anik Agrawal, Chetan Reddy, Kunal Agrawal and Vicar Shroff in April 2020. The platform uses computer vision technology to deliver personalised fitness experience.
Solvio.ai: Bengaluru-based Solvio uses computer vision and natural language understanding to analyse and auto-grade answer scripts in the digital and handwritten formats. The company was co-founded in 2019 by Raviteja Manepalli.

DCode Care: Founded in May 2020 by Preeti Veenam and Apurv Hajare, the platform assists patients discover doctors and hospitals for chronic illnesses such as cancer.
Cora: The Bengaluru headquartered health foods social commerce marketplace, founded in 2020 by former Flipkart executives Snigdha Kumar and Shrijith Venkatesh, helps users discover new products and brands in the segment.
SaleAssist: Gurugram headquartered SaleAssist was founded by Deep Malik and Chetan Jangir in 2020. The platform provides automated video technology to ecommerce businesses.

Vecros Technologies: New Delhi headquartered Vecros builds solutions for industrial application of drones for mapping, inspection, inventory management and safety measures. The company was founded by IIT Delhi alumni Sai Haneesh Allu and Besta Prem Sai.
MicroDegree: The Mangaluru headquartered company, founded by Gaurav Kamath and Manikanta Nair, teaches coding and job-ready skills to programmers in regional languages.
---