Uniphore adds industry veterans to board of directors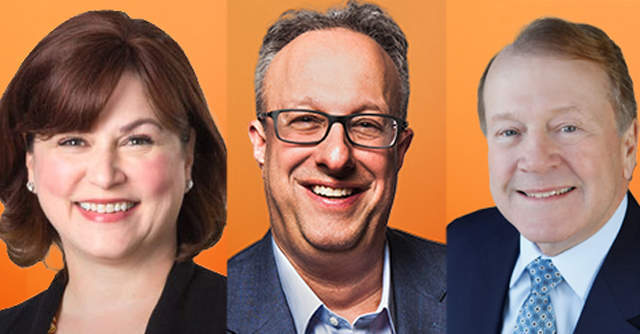 Conversational AI technology company Uniphore on Tuesday said it has added former Cisco CEO John Chambers, former Convergys CEO Andrea J Ayers and CrowdStrike CFO Burt Podbere to its board of directors.
The appointments, effective immediately, will help bring innovation and strengthen Uniphore's position as an AI and customer service automation provider, a statement said.
Chambers previously founded venture capital firm JC2 Ventures in 2018, and has served as the CEO, chairman and executive chairman of Cisco. During his 25+ years with Cisco, he helped grow the company from $70 million when he joined in 1991, to $1.2 billion when he became CEO in 1995, to $47 billion when he stepped down in 2015, the statement said.

Ayers was the president and CEO of Convergys Corporation, and has been a director of the company since December 2014. She had a significant role to play in the transformation of Convergys from a company with three business lines to a customer management solutions company with approximately 1,25,000 employees worldwide, the statement said.
Podbere is the CFO for CrowdStrike. During his five-year tenure, he has helped the cybersecurity technology company secure about $1 billion in equity financing through several funding rounds, including its 2019 IPO, in addition to $1.5 billion raised through secured and unsecured debt.
"They are joining Uniphore at a key point in our history as we rapidly drive our business forward and build deeper relationships with our customers. Each executive brings invaluable experience and expertise which will help us execute our strategy, drive profitability and expand into new markets with our industry leading artificial intelligence and automation solutions," Umesh Sachdev, co-founder and CEO of Uniphore, said.

Last year, the company tripled its revenues on the back of increased reliance on contact centres, AI and automation to strengthen customer service. It signed several multi-million dollar contracts with Fortune 50 companies and CX business providers. In November 2020, it partnered with RP-Sanjiv Goenka Group-owned Firstsource Solutions.
During the same year, the Palo Alto, California, and Chennai-based company added more than 100 employees, including a new CFO, to its global roster. This month, the company announced its acquisition of Spanish video and emotion AI startup Emotion Research Lab for an undisclosed amount.
---