Accenture goes shopping again, takes 2021 acquisitions tally to 10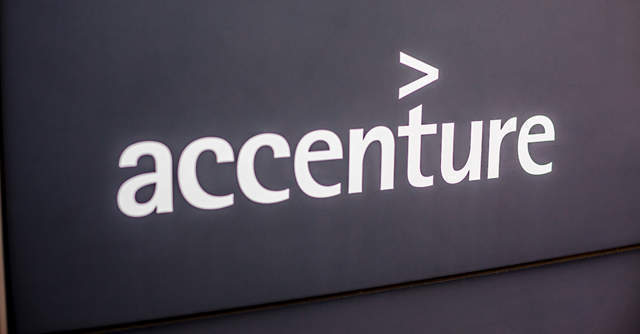 Continuing on its 2021 buying spree, global information technology (IT) services and consulting firm Accenture opened March with three new acquisitions.
Talent consultancy services company Cirrus; industrial robotics and automation solution provider Pollux; and supply chain and logistics firm GRA are the latest additions to the firm's rapidly growing list of purchases, according to a statement.
The financial details of the three deals were not disclosed.

Last month, Accenture had announced acquisitions (or acquisition proceedings) for SAP solutions provider Edenhouse; AWS cloud partner Infinity Works; consultancy firm Future State; Salesforce solutions provider Businet Systems; software engineering firm businet systems and cloud applications developer Imaginea.
The March acquisitions bring up this year's tally so far to 10. The firm acquired Real Protect and Wolox in January. In December, the firm told analysts that it would spend at least $1.7 billion on acquisitions this year.
London based Cirrus is expected to join Accenture's talent and organization/human potential team. "Cirrus's digital learning capabilities, in particular, will help transform and reinvent our clients' C-suites and broader teams in innovative ways." Christie Smith, global lead for Talent & Organization / Human Potential at Accenture, said.

Cirrus will complement the Future State acquisition in February and organisation design consultancy Kates Kesler, bought in May last year.
Meanwhile the agreement to acquire Brazil based Polox, an RPA solutions firm, will help the Irish firm expand capabilities in consumer goods, pharmaceuticals and automotive verticals.
The company provides visual analytics inspection, autonomous mobile robots and robots as a service based solutions. Accenture added that this is its first acquisition of an industrial robotics solutions provider.

The RPA firm will join Accenture's intelligence wing, Industry X group.
The third acquisition of Australian based supply chain and consulting firm GRA is expected to strengthen Accenture's supply chain capabilities.
"The addition of GRA will expand our operations capabilities to help clients with their transformation to intelligent, customer-centric supply chains," said Tara Brady, country managing director for Accenture in Australia & New Zealand.

Back in September last year, Accenture had announced plans to invest $3 billion in Cloud First over three years. Cloud First is a programme by the company to accelerate and innovate in cloud services and solutions.
---