Nadella details what will drive innovation in cloud computing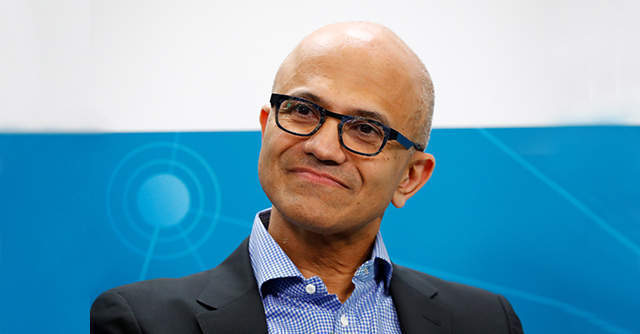 The five trends that are set to drive innovation in cloud computing, according to Microsoft CEO Satya Nadella, are decentralised computing, sovereign data, empowered creators and communities, expanded economic opportunities, and trust by design.
"Cloud will change in the next decade," Nadella said at Microsoft Ignite, an annual conference for IT professionals. "We will need to foundationally transform how the cloud can drive the next level of broad economic growth that everyone can participate in."
Every organisation will require more ubiquitous and decentralised computing power, and cloud and edge computing will evolve to meet the needs of decentralised computing, Nadella said.

"We are at peak centralisation right now, as computing becomes embedded everywhere in our world. As physical and digital worlds converge, we will require more sovereignty and decentralised control," he said in the keynote address.
Read: A year on, where does Microsoft stand on its sustainability agenda?
Data, he said, will be more private and sovereign. In order to handle this, data governance will be of utmost importance. New machine learning methods, he added, would drive the next generation of data services.

"We will develop new methods of federated machine learning to drive the next generation of personalised and yet privacy-preserving services," the CEO said, adding that business logic would move from being code that is written to code that is learned from data.
Additionally, he said it is imperative to have empowered communities and creators.
"There needs to be more connections between connections and a democratisation of resources to help empower communities," he said. We will need to expand access to skills, tools and platforms -- as well as connections and collaboration across communities, so that everyone can create."

"The democratisation of creation will drive new innovation in end-user computing," the Manipal Institute of Technology's alumnus added.
Read: NASSCOM, Microsoft launch new programme to drive AI innovation
The CEO predicted that the functioning of devices would be reimagined, right from the hardware, software to its experiences. The level of compute experiences would increase as communities learn, build and amplify innovation through mutual working, he said.

Additionally, Nadella said that feedback loops needed to be created between work, skill sets, learning and credentials for jobs, with productivity defined more broadly and include collaboration, learning and wellbeing. This should be done "to drive career advancement for every worker, including frontline and knowledge workers, as well as for new graduates, and those who are in the workforce today," he said.
Nadella also stressed on the need to have ethical principles governing design development and deployment of AI solutions. The institutions of ethics and privacy should be strengthened as we all depend on them for our livelihoods, he said.
"Our technology needs to be secure by design and promote zero-trust architectural principles. We need to build technology with the design intent to protect the fundamental rights of all people," Nadella said.

Zero trust refers to a security principle, which requires all participants in an ecosystem to be equally verified and checked before granting access to the system.
The CEO said that these five broad cloud attributes would help companies to create broad economic surplus. Such a cloud would also help small businesses be more productive, make multinationals more competitive, non-profits more effective, and governments more efficient, Nadella said.
---