Regulator asks MakeMyTrip to re-list Treebo, FabHotels on its platform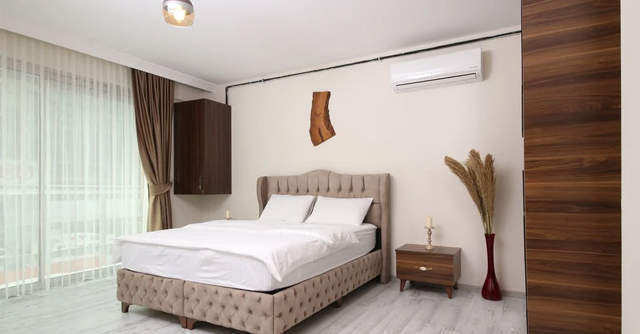 In an order dated March 9, the Competition Commission of India (CCI) has directed online travel aggregator (OTA) MakeMyTrip and its subsidiary Ibibo Group to re-list budget hotel brands FabHotels and Treebo on their platforms.
The interim relief will provide a level playing field to the smaller players, offering them accessibility to indispensable channels of distribution, the commission said in its order.
However, the CCI investigation initiated in 2019 against by MMT-Go (MakeMyTrip-Ibibo) and OYO, based on a complaint by industry body The Federation of Hotel and Restaurants Association of India (FHRAI), continues to be under process.

In its order, CCI said, "As can be gathered from the claims made by FabHotels and Treebo, and also the data furnished by them, the delisting already affected their growth adversely, even before the outbreak of pandemic and weakened their position as credible competitors in the relevant market."
The holding entities of FabHotels and Treebo, in separate complaints in February 2020, had said that MakeMyTrip abused its dominant market position as an OTA.
In 2017, Treebo parent Rubtub Solutions had alleged that MakeMyTrip "threatened" the hotel chain accept its investment in exchange for listing its properties exclusively on the platform. As the deal did not materialise, MakeMyTrip barred Treebo from listing its properties on MMT's hotel search platform.

In its complaint, FabHotels parent Casa2Stays had said that MMT-Go and OYO had "imposed unfair trade terms and conditions", subsequently delisting FabHotels from the platform.
The complaint by FHRAI alleged a tacit agreement between MakeMyTrip and OYO to create barriers for smaller hotels and chains like FabHotels and Treebo.
The CCI, in its order, said, "However, as the records and facts exist before us, such denial has been admittedly occasioned because of the exclusionary contractual commitment MMT-Go has with OYO."

It added that the order is not a final expression of opinion on the ongoing investigation against MMT-Go and OYO and that the director general of CCI is directed to conduct investigation without being swayed by the observations.
---