PayPal ties up with FlexiLoans to offer collateral-free loans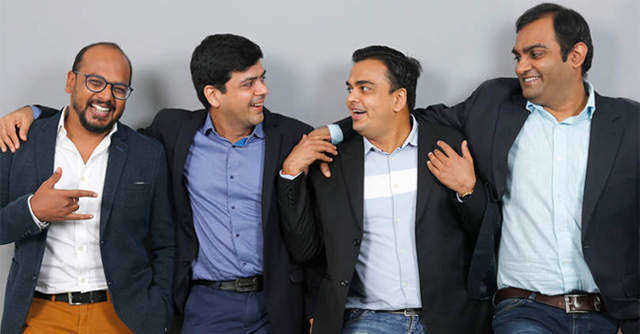 PayPal on Tuesday said it has partnered with digital lending platform provider FlexiLoans to provide collateral-free term loans from Rs 50,000 up to Rs 1 crore, at interest rates starting at 1% per month, and tenures of six to 36 months.
In a move to enable cross border trade, the offering targets borrowers among micro, small and medium enterprises (MSMEs) and freelancers for expenditures such as business expansion, purchasing stock and inventory, as per a statement.
PayPal merchants across over 1,500 cities and towns in India are currently eligible for the new offering, the statement added. A total of 10,000 merchants have signed up, in pilot phase, a spokesperson told TechCircle.

"Economic activity across India has been deeply affected by the Coronavirus pandemic, and it is now when our MSME's and freelancer community require solutions to kickstart business activity... Our partnership with FlexiLoans.com and combined expertise will enable us to reduce the existing gap in accessing credit, while accelerating growth for cross border selling and fast tracking the Vocal for Local and Digital India vision," Anupam Pahuja, vice president of India, southeast Asia, Middle East and Africa at PayPal, said.
Founded in 2016 by Deepak Jain, Abhishek Kothari, Manish Lunia and Ritesh Jain, FlexiLoans provides MSMEs access to collateral-free funds through its digital lending platform. The platform uses proprietary technology and risk models to score customers and approve loans within 48 hours.
In October 2020, when the Mumbai based startup raised $20.34 million (about Rs 150 crore) in debt and equity financing, it said that it had granted over 30,000 loans to SMEs across 1,400 Indian cities, with a cumulative value of more than Rs 800 crore.

Last month, PayPal said it will hire 1,000 engineers for its development centre offices in Bengaluru, Chennai and Hyderabad in 2021.
Founded in 1998, PayPal currently services over 375 million consumers and merchants in more than 200 markets globally. Last month, it said it will wind down its domestic payments business in India from April to focus on its cross-border payments business in the subcontinent.
Global customers are still be able to pay Indian merchants using PayPal.

(Note: The story has been edited to reflect updates on interest rates, tenure and pilot phase merchant signup numbers, as per the company's revised statement.)
---