India transacted 2.79 bn times via UPI in March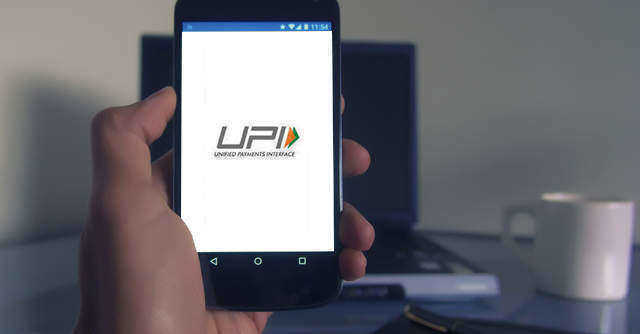 In March, India carried out payments across nearly 2.79 billion transactions totaling over Rs 5.09 trillion (lakh crore) using Unified Payments Interface (UPI), as per National Payments Corporation of India (NPCI) data.
UPI is an instant payment system developed by government-owned and central bank-regulated entity NPCI. Built over the Immediate Payment Service (IMPS) infrastructure, UPI allows instant transfer of money between any two bank accounts.
Like February, in March too, only nine among the 53 UPI apps of the payment service providers (PSP) and one category clubbed as "other apps," scored transactions over the Rs 1,000 crore bracket, and in eight-figures of volume.

The nine apps, in descending order of transaction volume, were PhonePe, Google Pay, Paytm Payments Bank App, Amazon Pay, Yes Bank Apps, BHIM, ICICI Bank Apps, and State Bank of India Apps.
PhonePe led the apps in terms of transaction value, followed by Google Pay, Paytm Payments Bank App, BHIM, Cred, Yes Bank Apps, Amazon Pay, ICICI Bank Apps, and State Bank of India Apps.
Users transacted over Rs 2.3 trillion across about 1.2 billion transactions using PhonePe in the reported period, making the Walmart-owned entity a consistent leader in the space, in value and volume terms.

Next up, Google Pay processed nearly 957.01 million transactions totaling over Rs 2.01 trillion. In the third position, was Paytm Payments Bank App with 401.16 million transactions totaling Rs 432.21 billion.
Read: How Indian fintech superapps earned and spent moolah in FY20
Kunal Shah-owned members-only credit card bill payment platform provider Cred, a recent unicorn, in the reported period, accounted for 4.96 million transactions totaling about Rs 53.9 billion. On the other hand, India's largest lender-operated State Bank of India Apps accounted for 4.55 million UPI transactions totaling over Rs 25.78 billion.

NPCI is yet to release data regarding top remitter and beneficiary banks of the UPI ecosystem, for March. Earlier this month, Paytm said it processed a total of 1.4 billion transactions in March, the bulk of which were enabled by UPI.
"With over 20 million merchant partners on board, the company maintains the highest market share in offline payments and continues to register 15% M-o-M growth. It is the only platform in the country that promotes all digital payments services including Paytm Wallet, UPI, Paytm Postpaid, cards, and netbanking," the Noida based startup said in a statement.
The company operates Paytm Payments Bank, Paytm Payments Gateway, Paytm Payout, Paytm Money, Paytm Insurance, Paytm Postpaid, Paytm Credit Cards, and other utility bill payments, offline merchant payments, content, and gaming services.

Paytm, just like in February, was the only player who figured in NPCI's "On-us Transactions" category of transactions. It had 53.37 million transactions totalling Rs 45.63 billion of the kind.
From January 2021 onwards, NPCI introduced "on-us transactions" for tallying of transactions that are not processed and settled through the UPI central system.
Read: Meet the consortiums knocking on RBI's doors for NUE licences

India's fintech landscape, has been for a while, trying to break several monopolies in the UPI ecosystem of payments, whether in NPCI's control of the underlying technology, or the volume of transactions.
Late last month, NPCI released a nine-page standard operating procedure (SOP) to monitor the 30% market share cap for third party application providers (TPAP) such as Google Pay, Paytm, and PhonePe.
---