Pine Labs adds Ward Ferry, Baron Capital Group, others to cap table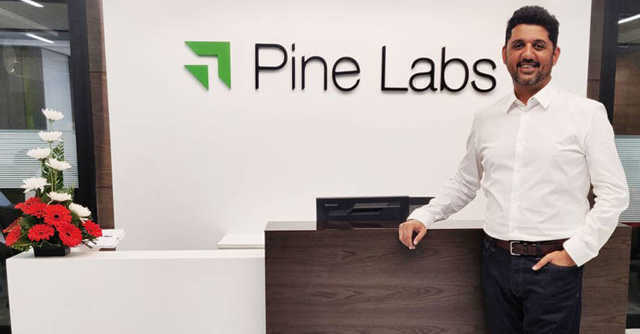 Payment solutions and merchant commerce platform provider Pine Labs said on Monday it had raised $285 million to grow its merchant commerce platform and online payments stack. The round is a combination of primary capital infusion and secondary stake sales by existing shareholders including the company's founder and employees.
The Delhi NCR based company, which multiple media reports said is headed for a public listing in 2022, is likely to raise more capital as part of the latest round, a person aware of the development said. Today's infusion values the company at $3 billion, the person said.
Public market cross-over investors Baron Capital Group, Duro Capital, Marshall Wace, Moore Strategic Ventures and Ward Ferry Management joined the $285 million round as new investors. Temasek Holdings, Lone Pine Capital and Sunley House Capital were returning investors in the round, the company said in a statement.

Pine Labs did not respond to queries on valuations and further capital additions to the round.
The transaction will provide exits for the company's founder, employees and early shareholders, it said in the statement.
"We excel in enterprise merchant payments and now want to scale new frontiers in the online space as well, at the same time continue to power the credit and commerce needs of our offline merchant partners," CEO B Amrish Rau said in the statement.

Pine Labs was founded in 1998 by Rajul Garg, who quit the company in 2003. The payments company was then taken over by Lokvir Kapoor, currently the company's chairman. Amrish Rau, co-founder of payments company Citrus Pay (acquired by PayU in 2016), joined as CEO last year.
Pine Labs started out as a Point-of-Sale (PoS) provider for merchants to accept card based digital payments. With its current business model and acquisition of Malaysia headquartered fintech startup Fave in April, it has added QR code-based payments as well as customer insight and payment reconciliation software for its merchant base across Southeast Asia.
The QR based payment interface was also being piloted in India, Pine Labs had said in its statement.

The company claims to serve 1.5 lakh merchants across Asia and the Middle East and plans on taking its buy now, pay later product across Southeast Asian markets. The company also announced the launch of its smartphone based online app for small merchants to accept debit and card payments in January.
---