Affle is in no mood to back PhonePe's 'low balled' valuation of Indus OS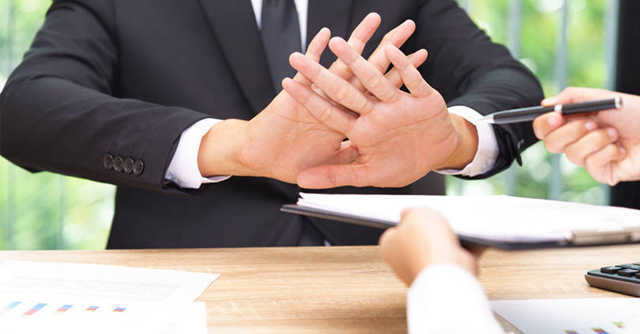 Right around the time when Walmart owned payments app PhonePe was on track to buy a 32% stake in Indus OS, existing investors Affle Global and Ventureast filed a competing lawsuit against the fintech firm in a Singapore court.
Technology firm Affle Global told TechCircle over an email that it has been a long-term investor in Indus OS' parent OSlabs, having invested over $20 million, which valued the content discovery platform at $90 million.
However, PhonePe's deal with the startup was to take place at a valuation of $60 million.

"AGPL has no inclination to support the low balled $60 million valuation based on PhonePe transactions for OSlabs. We value our investment based on over $90 million valuation of OSlabs and we are confident that OSlabs would unlock greater growth in the near future," Affle Global said.
"We believe that Walmart owned PhonePe and Founders of OSlabs are acting in collusion to prejudice our existing shareholder/investor rights based on unfair practices. We believe that PhonePe must strictly uphold highest level of governance standards, respect fair valuation of OSlabs investments of existing shareholders and undertake fair processes in full compliance with the existing shareholders agreement, the constitution and Companies Act of Singapore," the company added.
PhonePe and venture capital firm Ventureast did not respond to emailed queries from TechCircle.

On Monday morning, The Economic Times reported, citing a PhonePe spokesperson, that Affle and Ventureast colluded to act in bad faith and violated legal provisions of the term sheet to which they were both signatories.
PhonePe hit back by dragging both the firms to a Singapore court. The hearing was scheduled to take place on Monday, but PhonePe is yet to share further details on the same.
To this Affle said in the email, "AGPL has NO binding agreement with Walmart owned PhonePe. PhonePe and Founders of OSlabs are trying to unfairly revoke our ROFR rights and are baselessly pushing AGPL to sell its acquired investment in OSlabs at a low balled $60 million valuation."

"AGPL has 25% legal and beneficial voting rights in OSlabs Pte Ltd and approx 23% ownership on fully diluted basis. We are a long-term investor and we remain open to increasing our stake on fair basis. We will only support fair valuation based transactions! We have no further comments as any specific transaction between existing shareholders of OSlabs are strictly private and confidential," the firm added.
Apart from Affle's 23% and PhonePe's 32% stake, consumer electronics major Samsung holds another 20%. Indus OS' founders and family members hold 16-20%, while another clutch of investors including Omidyar Network and JSW Ventures to name a few hold 5-9%. Through its stake PhonePe got two seats on the board of Indus OS.
There have been two preliminary orders received on the case till date, Affle said.

"There are multiple legal proceedings ongoing with respect to upholding governance standards and compliance with existing shareholders agreement and the two preliminary orders received till date are related to governance aspects including a) upholding investor rights as per the existing Shareholders Agreement and b) full compliance and adherence to provisions of Singapore Companies Act in terms of governance related to voting at shareholders resolutions/meetings," the company said.
Indus OS was founded in 2015 by IIT Bombay alumni -- Rakesh Deshmukh, Akash Dongre and Sudhir B.
---