How Entropik's Emotion AI platform is helping offline retailers woo shoppers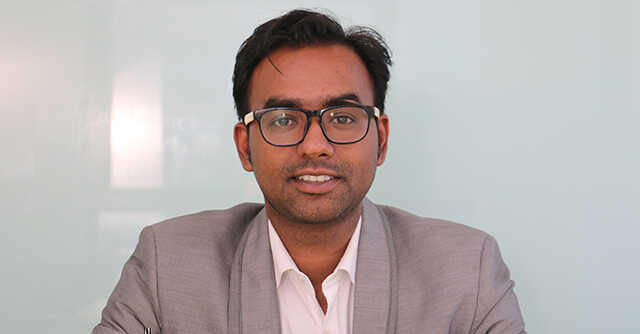 Companies aren't only interested in using technology to identify people, but also to figure out their emotions to increase sales. For offline retailers, who are already facing the double whammy of pandemic restrictions and rising ecommerce popularity, emotion tracking software is changing the way they attract and retain customers.
Bengaluru- based Entropik, which recently secured $8 million in a Series A round, is among a new breed of SaaS companies that are helping brick and mortar stores win customer attention.
"Usually retailers and brands relied on surveys and focus group discussions. These don't give brands any specific insight to act upon," Ranjan Kumar, CEO of Entropik, told TechCircle .

The company has launched a solution for in-store shopper insights in a virtual shelf and store environment. Entropik's IP captures the user's facial expressions and tracks their eye movement to provide insights to brands and retailers how a buyer is responding to a certain packaging or product placement in a retail environment. Apart from this, the company also provides insights on audience reaction to media or ad campaigns. Other products include insights on UX and API for integration of its Emotion AI technology.
Entropik Tech is Ranjan's second entrepreneurial venture, which he co-founded with Lava Kumar and Bharat Shekhawat in 2016. Ranjan previously founded events platform OyeParty and branding and marketing company Redcastle, which served as the parent entity of OyeParty in 2012. He met his cofounder Shekhawat at Redcastle where he joined as the first developer and later on served as the vice president. Ranjan and Lava Kumar met through a mutual friend.
Pandemic fuels demand

The Covid-19 pandemic has accelerated the digital transformation roadmap for retailers and brands. According to Ranjan, the company witnessed a growth of 11X in the usage of its platform over the last year and a growth of 2.6 X in terms of revenues, without divulging the exact numbers.
In Ranjan's experience, retailers in the US are now strategizing on how to get the buyer back to the store. "There is also a fight between offline versus online retailers and the former are trying to compete and innovate," he said.
This is where the company's recent product -- interactive shopper insights -- comes in.

The solution enables retail and CPG (consumer packaged goods) brands get aggregated responses from consumers in a self-service dashboard on a real-time basis. This provides a SaaS platform where the Entropik IP lies between the brand or retailer and the buyer.
Ranjan says that in the absence of physical testing in stores, the virtual environment correlates nearly 85% with the real in-store experience.
Smile! You are on camera

How does Entropik marry facial tracking data with psychology of shopping?
"There is no company globally which works at the overlap of psychology and data science," the CEO said, adding that there are companies in this segment work on either facial analysis, or eye tracking or other aspects in silos.
The consumer insights team at Entropik comprises of nearly 80 people, who are either data scientists analysing the overall trend or are psychologists and neuroscientists, who study human biases.

The platform tracks nearly 52-odd facial expressions – converting them into data points of attention level, engagement, positive or negative emotions. It also creates a heat map tracking the buyer's eye movements, gleaning how much time the buyer spent shopping and on which segment. Merging the two sources of information is what delivers the actual insight.
"On a feedback for packaging for CPG brand for example, the insight can be where to say place a certain element they want to highlight on the packet, and which shelves or slots work well in a store to place the package," Ranjan explained.
He claims that this is superior to inputs from surveys and focus group discussions which brand consulting and market research organisations such as Nielsen and Kantar provide as the customer does not have to verbally respond to a set of queries.

The demand for newer technology in retail insights space is only set to grow, with the market research services industry seeing a de-growth from an estimated $75.8 billion in 2019 to $74 billion at a CAGR of -2.4% due to Covid19 and containment measures according to a report by ResearchAndMarkets. This sounds like advantage-SaaS as self-service platforms and technology based insights take precedence.
Entropik is backed by Alpha Wave Incubation apart from Bharat Innovation fund and IDFC Paramapara. It raised $8 million in a Series A round in September 2020, two years after securing $1.1 million from Bharat Innovation Fund in 2018 in a pre-Series A round.
The company works with over 150 clients across US, European Union, India, Southeast Asia and Middle East. The products at Entropik tech address customers across consumer packaged goods, retail, media and broadcasting, edtech, ecommerce, telecom and market research and consulting agencies.
Entropik's customers include P&G, Tata, Godrej, Sony Pictures, ITC and others.
As for the future, the company is eyeing markets in the US and the European Union.
"US is a market of strategic significance for us, especially when it comes to customer insights," Ranjan said.
---