Visa executes proof-of-concept for offline payments in India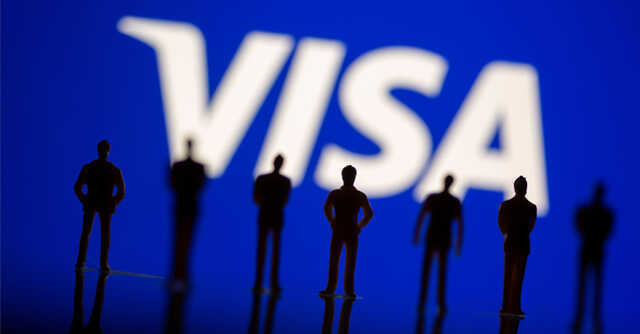 In a bid to accelerate financial inclusion in India, American financial services corporation Visa is gearing up to enable offline payments.
The company has announced that it is driving a proof-of-concept (POC) in the country which will allow people to make payments in places with low or no internet connectivity.
Currently running in catchment areas of Bengaluru, the POC relies on using the chip of Visa debit, credit and prepaid cards to make the payment.

As explained by the company, the chip supports a daily spend limit of Rs 2,000, with each transaction capping at Rs 200, and could be used by consumers/merchants to pay money offline.
It works just like a mobile wallet with a preloaded amount, Visa said, adding that the transaction would fail in case there's not enough balance in the account of the sender.
The tech reduces the risk of payment failure, allowing merchants or consumers to make digital payments even in the remotest parts of the country.

"With the RBI's cognizance of low and no connectivity being major impediments to financial inclusion, offline payments have the potential to catalyze digital payments usage even where internet connectivity is a challenge and failed transactions are a top concern," T.R. Ramachandran, group country manager at Visa India and South Asia, said in a statement.
"With this solution, Visa aims to work with our clients to see if this can scale with mass adoption," he added.
Last year, Visa ran a successful pilot with this tech in five villages of Karnataka and is now taking the initiative to the next stage.

The company said Visa cardholders may soon be able to request their banks for a fresh card that enables this solution.
It has partnered with Yes Bank, Axis Bank and Innoviti Payment for the effort.
RBI had issued guidelines in August 2020 to allow payments operators to launch pilot programmes for small offline payments.

"Lack of Internet connectivity has limited the democratisation of digital payment acceptance in the country, as all existing payment technologies need real-time connectivity for authentication and authorization.
Transaction failures arising from low-quality connectivity impact consumer and merchant confidence, further impeding digital payment acceptance. Offline payments are a fast, reliable and low-cost way of solving this problem...," Rajeev Agrawal, MD & CEO at Innoviti Payment Solutions, said.
Currently, nearly 70% of India's rural population and 33% of urban population is yet to adopt a digital mode of payment.

---