Indian data centre capacity to double by 2023: JLL report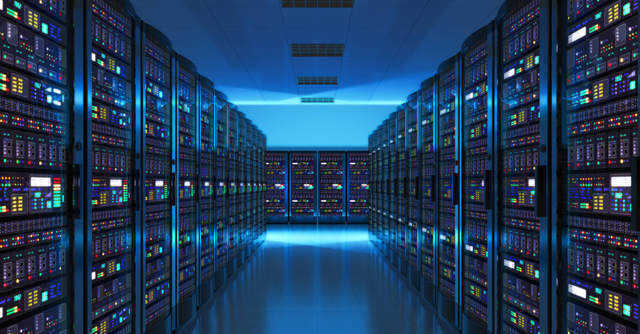 The Indian data centre industry is predicted to double in its capacity by 2023, according to a report by Chicago, Illinois-based global real estate services company JLL.
According to the report titled 'H1 2021 India Data Center Market Update', the country's data centre capacity is expected to exceed 1 gigawatt in capacity led by strong digitalization, increasing cloud adoption and expansion plans of current data centre operators.
India's current data centre capacity is at 447 megawatts (MW), which grew by 28% from 350 MW in 2019. In a separate report by Honeywell on 24 August, the IT major predicted that by 2026, the country's data centre capacity will grow by close to 4.5 times its current volumes.

"The Indian data centre industry witnessed 46.4 MW absorption during H1 2021, equivalent to 90% of supply addition during the period (H1 2021), indicating robust absorption growth," said Rachit Mohan, the head of data centre advisory and co-head of the office leasing advisory for JLL.
The demand for data centres has been on the rise due to increased digital use owing to a distributed workforce, growing data security and business disruptions, Mohan added.
The acceleration of digitalization has forced enterprises to scale up IT infrastructures, which has also led to stronger demand for colocation and cloud operations. The cloud has been the choice owing to better scalability, security and connectivity at lower rates, the report said.

It is also to be noted that in the past six months, many global data centre players have increased their plans for the Indian market through joint ventures.
Most recently, data centre provider Web Werks said it has earmarked Rs750 crore (about $10 million) as part of a new project, which is expected to be operational in two years.
In April this year, Walmart backed e-commerce company Flipkart also announced that it will develop its third data centre in Chennai, while German enterprise software major SAP said it would invest Rs 500 crore in India in January this year in a bid to make available its cloud solutions in data centres based in India.

Some of the key sectors driving data centre growth here includes banking and financial services, homegrown video and gaming platforms, telecom players who are rolling out 5G solutions, and a host of other verticals undergoing digital transformation.
---