Furlenco parent House of Kieraya on its revenue run to $342 mn by 2026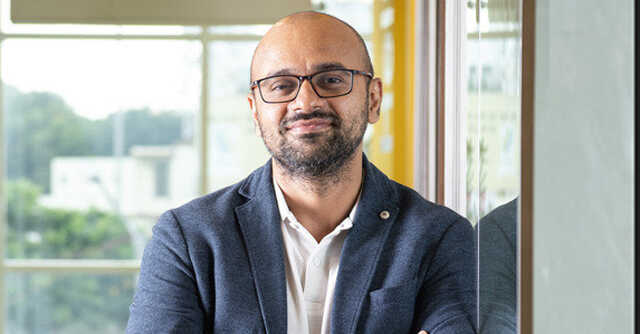 Having raised about $340 million in funding via vehicles such as private equity, debt financing, and asset financing so far, House of Kieraya, the renamed parent entity of furniture rental brand Furlenco, currently has the deepest pockets in the vertical.
With the recently acquired firepower, here and here, the Bengaluru based startup has mapped out an aggressive growth plan, with a target revenue of Rs 2,500 crore (about $342.1 million) by 2026.
No other player in the industry subset that is online furniture and appliances rental has raised sums as large as that of Furlenco or House of Kieraya. Its closest peer, RentoMojo parent Edunetwork, has so far raised a little over $59 million as per VCCEdge data.

Other players, underfunded, in the space include the likes of City Furnish, Rentickle, Fabrento, GrabOnRent, RentOnGo, Guarented, and GoZefo Rentals. The internet sector, both adoption and investment terms, is heavily unpenetrated.
Otherwise, rental furniture or appliances is a Rs 33,500 crore ($4.58 billion) as per current exchange rate) market opportunity in India, according to Redseer's estimates in April.
With 43% of India's urban population, top 20 cities contribute 55% of the total addressable market. The market is expected to grow at a compound annual growth rate of 11% by 2025, as per Redseer.

"We did not have the capital before. Now we are actually spending. Just in a matter of three months, we have bumped up our marketing spend by three times and that has got us three times the revenues. We had one of the lowest marketing spends in the industry," founder and CEO Ajith Mohan Karimpana told TechCircle in an interview.
Earlier called Kieraya Furnishing Solutions, House of Kieraya houses three brands – furniture rental services Furlenco and UNLMTD, and refurbished furniture seller Furbicle.
UNLMTD, as the name suggest, is a buffet styled arrangement of renting furniture and appliances, unlike Furlenco that operates in an a-la-carte manner. Using UNLMTD, a customer can rent any products, up to 15, regardless of market value for a fixed price of Rs 5,000 per month. The same applies over Rs 4,000 for nine, an Rs 3,000 for six.

"There is nothing like a costlier sofa or a cheaper sofa, or a good-looking bed or not so good-looking bed, you can choose anything. You pay one price; you can pick anything you want," Karimpana said.
About Furbicle, Karimpana added that the seller brand of remanufactured assets relies on the company's pre-existing manufacturing facilities. "Furlenco already designs its own furnishing… when it is time for it to be decommissioned from Furlenco, we actually sell it on Furbicle after having fully remanufactured it."
Furbicle also sells unboxed products that are returned to Furlenco after they are purchased off websites such as Flipkart and Amazon. Launched in May, Furbicle hit nearly $2 million revenue run rate in August.

UNLMTD, launched in July, is at about a $4 million in revenue run rate, Karimpana said.
Operationally, the company's refurbishment centres are churning out about $5 million worth of furniture per month. Beyond that, it pushed out about Rs 40 crore (about $5.5 million), in market value of assets per month.
"The idea was not to just keep creating businesses. We needed a connecting element for each of these brands. There we figured that sustainability is our core… every brand that we create will have a sustainability angle. The products, packaging, or the model itself will be sustainable," he added.

Having solved for its technology, sales, warehousing, and logistic needs, the Lightbox Ventures backed startup had to incur only extra marketing charges to create new brands under its belt. Synergies came along, organically. The Furbicle website, for instance, was worked and launched within 15 days.
"The way to think about is that let us say if a new company starts something like Furbicle, and if it costs them roughly about Rs 100 to create that, we are able to create the same new brand with less than Rs 30," he said.
The CEO said that the parent company was enroute doubled revenues by December 2021. "We were at Rs 100 crore (about $13.7 million) annualized revenue run rate about three-four months back, and we were supposed to get to Rs 200 crore (about $27.4 million) by December, but by September we will double our revenue."

In another month, the aim is to triple revenues. The 2012-founded firm aims to hit Rs 300 crore (little over $41 million) in annualised revenue by October, signaling a 300% growth in six months.
Having expanded to a total of 14 cities recently, House of Kieraya is now better informed about brand uptake across tier-II cities in the subcontinent. "You would think that a model like Furlenco is more tuned to the urban audience, but not true. Even in the tier-II cities, what we are seeing is a heavy demand for a subscription kind of a service," Karimpana added.
House of Kieraya is "very very bullish," as it charts its expansion to at least four to five more cities, mainly tier-II, in the next one year. The go-to-market strategy is drawn out – create more brands that capture a variety of target segments, penetrate to cities beyond metros, and increase product catalogue to target "newer and more evolved" audiences.
---