Clever Harvey, immunitoAI, OckyPocky, Setu, others raise early-stage capital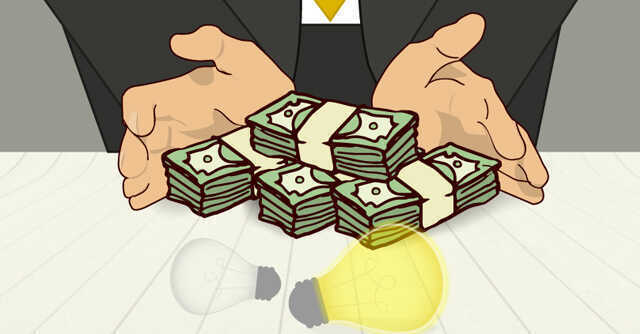 Career discovery platform for teenagers Clever Harvey has secured $1.5 million (Rs 11.03 crore) in a pre-Series A round of funding led by TechNova Ventures.
The round also saw participation from Tom Varkey and Multiply Ventures as well as returning investor, Education Catalyst Fund.
Launched as the business-to-consumer (B2C) vertical of Callido Learning, Clever Harvey will utilise the capital to expand its product portfolio, on-board talent, marketing and distribution in India and other geographies, the company said in a statement.

Targeted at young adults in the age group of 14 to 18 years, Clever Harvey offers curated live and cohort-based courses in business strategy, marketing, technology, UX design and other fields to help students explore future career paths.
immunitoAI
Bengaluru headquartered biotech startup immunitoAI has raised $1 million (Rs 7.3 crore) in a seed round of funding led by pi Ventures. Returning investors Entrepreneur First also participated in the round, according to a statement issued by the company.

Founded in 2020 by Aridni Shah and Trisha Chatterjee, the company is developing an AI-powered platform for antibody discovery and screening.
The in-silico technology is aimed at identifying novel drug targets for various diseases and assists in development of new treatments. It also helps reduce the antibody discovery time and cost by 50%, said the statement.
The company is currently working on its antibody screening and ranking platform imRANK and will come out with its next product imEVOLVE which will suggest mutations in sub-optimal or failed antibodies for improved candidates.

OckyPocky
Interactive language-focused learning app for pre-school kids OckyPocky has raised an undisclosed amount of funding from SucSEED Indovation Fund and Sujeet Kumar, co-founder of business-to-business (B2B) marketplace Udaan.
The seed round will be utilised by the company to ramp up its product offerings to non-metro cities, apart from adding new product lines to the company's offerings.

Founded in 2017 by former YouTube India head Amit Agrawal, OckyPocky addresses the English learning needs for pre-school kids form Bharat using AI and NLP.
It allows kids to master vocabulary foundation through voice, video and local language interfaces.
The company had earlier raised two angel rounds in 2018 and 2020.

Setu
Digital native nutrition brand Setu.in has raised non-dilutive collateral-free growth capital from revenue-based-financing company Velocity.
The company will utilise the capital to ramp up its inventory and digital marketing efforts, it said in a statement.

Founded in 2017 by Nihaal Mariwala, Setu offers plant-based supplements with personalised plans and coaches for lifestyle changes.
It competes with brands such as Oziva, PowerGummies and others in the space.
GameEon
Story-based game development studio GameEon has raised $320,000 (Rs 2.3 crore according to current exchange rates) from Mumbai Angels.
The company will utilise the capital to strengthen its distribution network for their mobile-based games and to hire senior talent for the PC gaming segment, according to a statement.
Founded in 2013 by Nikhil Malankar, GameEon Studio is currently working on launching open-world game based in Mumbai titled Mumbai Gullies.
The studio has also developed over 150 games for clients and under the studio's label.
Farmers Fresh Zone
Kochi-based farm-to-fork marketplace Farmers Fresh Zone has raised Rs 6 crore in a pre-Series A round led by Indian Angel Network.
The round also saw participation from Malabar Angel Network and Native Angel Network, said a statement issued by the company.
The platform which moved away from physical retail points to online sales during the pandemic plans to use the capital to expand to more cities across South India.
It will also utilise the capital to develop its supply chain and strengthen its technology stack with blockchain and predictive AI.
Founded in 2018 by Pradeep PS, Farmers Fresh Zone ensures traceability of products sold on the platform and currently has operations across Kochi, Trivandrum, Kottayam, Thrissur and Coimbatore.
BeatO Novique
Digital health platform for managing chronic conditions BeatO has announced the acquisition of Pune-based Novique Health for an undisclosed amount.
The acquisition will help BeatO provide a full-stack solution for diabetes management on its platform, said a statement issued by the company.
Founded in 2016 by Rahul Rosha, Novique Health brings its proprietary technique of psychographic segmentation for members and intensive behaviour change coaching.
The platform offers personalised treatment and improved outcomes.
With the acquisition BeatO will be able to offer clinically proven diabetes reversal program to its users.
Stride Ahead
AI-enabled student mentorship platform Stride Ahead has raised $100,000 (Rs 73.5 lakh) from angel investor Rachit Poddar.
The platform offers AI-based career assistance to users based on the digital profile of users and provides predictive talent solutions to recruiters.
In the next round of growth, the company will deploy the capital to build platform-as-a-service for users to develop career identity.
Founded in 2019 by Piyush Gupta, the platform claims to add over 600 customers every month. The platform targets freshers and early professionals.
The company also claims to have partnered with over 300 companies.
---