Cricket Foundation launches NFT marketplace for cricketing collectables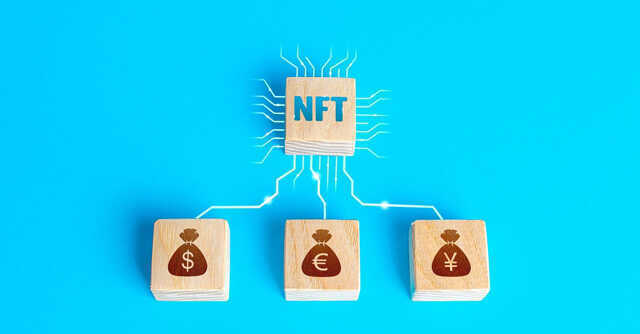 Five months after launch, blockchain-based platform Cricket Foundation, on Wednesday, unveiled its first NFT platform meant specifically for the sport. CricketCrazy.io is a non-fungible token (NFT) marketplace for all things cricket and claims to be the world's first cricket exclusive NFT marketplace.
It goes live today with over 50 unique moments in cricketing history worth over $200,000, and over 50 million CRIC in reward pools to be won via in-platform challenges. The company says it has over 120 partners, including players, clubs, associations, business partners, and game developers. It also said that there are over 50,000 users on the platform before launch.
Read: The rise of a new asset class and why India needs to be proactive about NFT

The Cricket token (CRIC), listed on Indian and international cryptocurrency exchanges in the last week, stands at a market capitalisation of over $200 million. CRIC is the medium of transactions for all applications built over Cricket Foundation.
CricketCrazy.io will add about five NFTs of iconic moments daily, with over 20,000 cricket media assets in the library to choose from, contributed by its various partners, the statement added. The NFTs are built on homegrown blockchain technology firm Zebi's platform, the Zebi Mainnet. This is the same firm that created a blockchain-based land record solution for the state of Andhra Pradesh in 2018.
Homegrown digital collectables platform Rario had also announced an NFT marketplace for cricket-focused NFTs in August this year. The company built its platform on top of the Polygon blockchain, another blockchain-based solution built by a homegrown firm by the same name.

CricketCrazy.io has also gamified the experience and has announced over 50 million CRIC in reward pools for various challenges that are played on the platform.
Some of Cricket Foundation's partners include cricketers V.V.S. Laxman, Parthiv Patel, Wasim Akram, RP Singh, Piyush Chawla, Deep Dasgupta, Veda Krishnamurthy, Pragyan Ojha, Lance Klusener, Shaun Tait, and Rikki Clarke.
"The Cricket Foundation is a Layer 1 technology, meaning it can host multiple applications that are built on top of it. NFTs are one such application which allows, for the first time in history, for fans and collectors to collect digital media," Pruthvi Rao, co-founder, Cricket Foundation, said.

Rao added that there are many other applications ranging from gaming, esports, ticketing, to merchandising, which are also being built over Cricket Foundation. Zebi, along with Smart Cricket, is some of the Cricket Foundation projects' contributors, as per a statement. Cricket Foundation plans to use its CRIC token to use cases including merchandising, Licensing Rights Management, Ticketing, Fan Tokens and Engagement, eSports, Gaming, Gamification and Auction Endorsements.
---