PC shipments drop 1% worldwide as employees return to work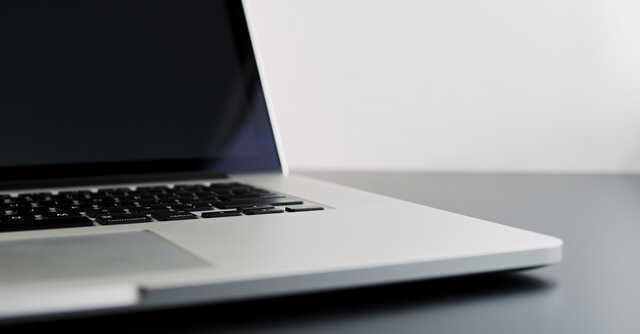 Global PC shipments saw a slight uptick by 1% in the third quarter of 2021, as compared to numbers recorded in 2020, said a new report from research firm Gartner. The report said that total PC shipments rose to 84.1 million units in the third quarter of 2021, and the company attributed the slowdown to decreased demands as employees started moving back to offices and vaccinations were available widely.
In terms of the vendors, Lenovo, HP and Dell were at the top 3, commanding a market share of 23.7%, 20.9% and 18.1% respectively. "As many schools worldwide reopened, there was no longer an immediate need for PCs and Chromebooks to support at-home education," said Mikako Kitagawa, research director at Gartner.
However, Gartner said that business PC demand was led strongly by economic recoveries in a few regions and return of at least a percentage of the workforce to offices.

"Semiconductor shortages continued to constrain laptop shipments. These component shortages are expected to persist into the first half of 2022." Kitagawa added. Specifically in terms of Chromebooks, which are laptops that run on Google's ChromeOS operating system, Gartner noticed a 17% decline year-over-year in the third quarter of 2021. The research firm claimed that this was the first time that Chromebooks have noticed a double-digit decline since their introduction to the market in 2011.
Further, the report said shipments of Lenovo laptops declined by 50% in Japan, owing to a government program to purchase PCs coming to an end. However, the company was able to grow its numbers globally. On the other HP experienced a 30% decline in US shipments due to weakening Chromebook demand in the education sector, and a 5.8% decline globally.
Dell however, noticed strong results of 26.5% growth year-over-year, led by a new product line. This is due to the company having a sharpened focus in the consumer market, which helped it be less impacted by slowed demand.

Apple too clocked 7.4% growth, but Gartner predicts many of its users have put their purchasing decisions on hold expecting new models to be introduced in the near future.
In terms of regions, the APAC market, excluding Japan grew by 5.7% year-over-year, while the EMEA market saw an uptick by 11.8%.
The rollout of Microsoft's Windows 11 platform in the near future is expected to boost PC sales to a certain extent, Gartner added.

---