New Twitter CEO Parag Agrawal to draw $1 mn annual salary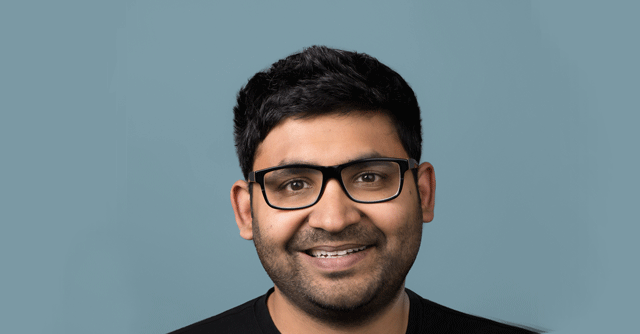 Parag Agrawal, the erstwhile chief technology officer (CTO) of Twitter, was promoted as the micro-blogging platform's new chief executive officer (CEO) on November 29.
Agrawal replaced Twitter's co-founder Jack Dorsey, who had helmed the platform since 2015.
According to the US Securities and Exchange Commission (SEC) filing by Twitter, Agrawal will receive a gross annual salary of $1 million (approx Rs 7.5 crore).

He will further get up to 150 percent of his base annual salary as the target bonus, which is in line with Twitter's executive bonus plan. The executive will also get equity linked payouts.
The filing added that Agrawal was granted restricted stock units (RSUs) of Twitter at a value of $12.5 million (approx Rs 93.67 crore).
Starting February 2022, Agrawal will be able to encash 6.25 percent of his RSUs every quarter – distributing the net amount across four years. Agrawal will be further awarded RSUs worth an additional $12.5 million in April 2022, which will be performance linked and requisites of which shall be decided by Twitter's directorial board's Compensation Committee before being awarded.

Also read: New Twitter chief Parag Agrawal joins ranks of global India-born CEOs
Agrawal is a Computer Science graduate from the Indian Institute of Technology, Bombay (IIT-B), and also holds a Ph.D on the subject from Stanford University.
He joined Twitter in 2011 after brief stints in research departments of Microsoft, Yahoo and AT&T Labs.

He has so far been noted for being Twitter's first 'Distinguished Engineer', and was promoted to CTO in October 2017.
Since then, Agrawal has headed multiple projects on Twitter, and was put in charge of the company's platform decentralisation efforts with Project Bluesky.
On November 29, Agrawal was also added as a member on Twitter's Board, as Dorsey stepped down to continue as a non-employee director of the company until its upcoming shareholder's meeting in 2022.

---