Government revising space policy for startups to attract FDI: MoS Jitendra Singh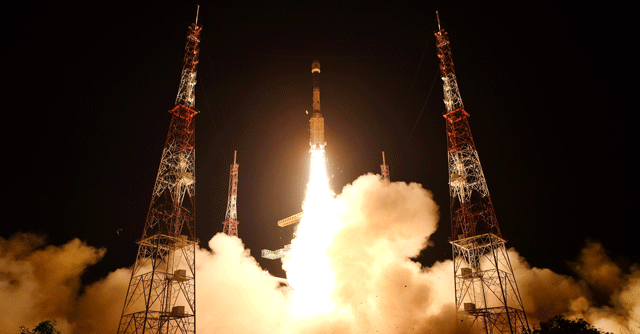 The Indian government's Department of Space is in process of revising the country's existing space policies to help our private space startups attract foreign investors. In a written statement submitted at the Lok Sabha yesterday, Union Minister of State for science and technology, Jitendra Singh, said that the revised policy will pave the way for foreign direct investments (FDI) in the Indian space sector. The latter will address various space sectors including space communications, remote sensing, transfer of technology, navigation, space transport, exploration and space situational awareness.
Singh further stated that the revised policy framework for the space industry will make provisions for private startups to develop their offerings. The move may help India's private space startups to raise bigger funds and address one of the biggest factors that they have been asking for.
Singh's statement aligns with what the industry has been expecting. In January, Lt Gen (Retd.) Anil Kumar Bhatt, director general of India's space industry body Indian Space Association (ISpA), told Mint that the Indian government's upcoming space policy reforms are expected to pave the way for FDI in the space sector.
Earlier, in December 2021, Pawan Kumar Chandana, chief executive of private space startup Skyroot Aerospace, had also stated that 2022 would see the Indian government bring in revised space policies that would expand the scope for Indian startups to participate in an increasing range of space missions.
2022 is tipped to be a significant year for India in space. On February 14, the Indian Space Research Organisation (Isro) is tipped to launch its Polar Satellite Launch Vehicle, which would carry three satellites to low-Earth orbit (LEO). Isro is also expected to make crucial launches this year – including the first trials for India's manned space mission, Gaganyaan. The next moon mission, Chandrayaan-3, and the first solar exploration probe, Aditya-L1, are also expected to launch this year.
Among private startups, Skyroot and Agnikul Cosmos are both expected to launch their first, indigenously developed rockets this year. Both will look to offer commercial space services for clients in India and around the world.
India's upcoming, revised space policies are also expected to pave the way for the involvement of private space startups in India's critical missions. Space startups in the country also expect such policies to allow private entities to be involved in manned space missions, and more.

---