Businesses ramp up AI usage to increase ROIs, drive innovation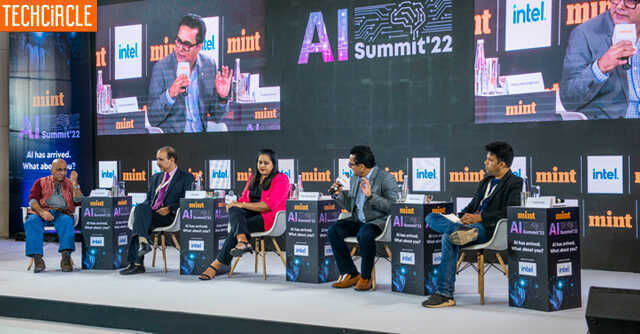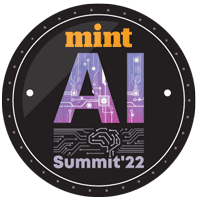 Businesses across sectors are ramping up their usage of artificial intelligence (AI) to fuel innovation and increase returns on investments (ROIs). Speaking at the Mint AI Summit on April 29, industry experts from various sectors said that businesses are ramping up their use of robots, chatbots, facial recognition tools and other AI initiatives.
The panel discussion included Vidhya Vieeraraghavan, AI delivery lead at Standard Chartered Bank, Deepak Sharma, president and chief digital officer at Kotak Mahindra Bank, Vinod Bhat, chief information officer of Vistara - TATA SIA Airlines Limited, and Jayanth Kolla, co-founder of analysis firm Convergence Catalyst.
The experts agreed that the use of AI-driven platforms and products is increasing across sectors like banking, airlines, and more. However, they noted that no system is 100% accurate and businesses should strike a balance between using tech-driven services and reskilling employees.

Watch the whole summit here link: Join us at the next big event on AI:
On the use of AI in banking and financial services (BFSI) sector, Veeraraghavan said, AI has not only helped banks in "getting rid of repetitive, rule-based tasks, like extracting data from documents, but also in drawing insights from 'unstructured' data, like an email or customer call, much to the relief of bankers."

Kotak Mahindra Bank Sharma concurs that "banks are implementing AI as the next big differentiator." He noted, "AI is used in banking for enhancing customer experience, detecting frauds and tracking customer behaviour for recommending more personalized services. Leading banks are also using AI to analyze customer credit histories so as to predict risks associated with allotting loans."
Not just the banking sector, in the airline industry too, the advent of AI and machine learning (ML) has changed the flying experience for customers. Vistara's Bhat explains, "AI is playing a key role in helping airlines companies optimize operations, take data-driven decisions and stay ahead in the game in a more proactive manner."
Despite the power of AI to transform businesses, experts unanimously agreed that no AI system is 100% accurate. Going forward, businesses should "seek to strike a balance between optimizing technology-driven cost saving and reskilling employees to work with and alongside machines," said Sharma.

Bhat stressed that AI systems based on incomplete or biased data can lead to inaccurate outcomes. This can hinder enterprises from performing to their full potential. Also, AI should be used effectively to break down silos to make collaboration between brand and the customer more meaningful.
Nonetheless, experts foresee AI to play a pivotal role in business growth and innovation as the world eventually emerges from the Covid crisis. Kolla believes there will be more opportunities for business leaders and innovators to build new business models and form new partnerships in the AI space. "Going forward, businesses may have to reset and realign their AI strategy from time to time, with rapidly changing customer needs, to realize the potential RoI of the technology," he added.
---