Tech is changing HR professionals' role, not taking their jobs away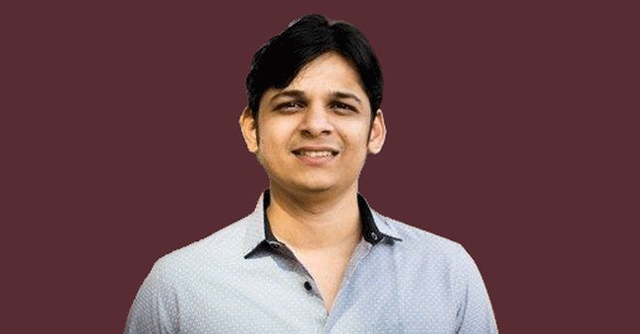 Post pandemic, the HR industry is making a radical shift toward streamlining daunting operations with the help of technology. However, amid the spontaneous adoption and growth of HR technology, the question that arises is will technology snatch the job of an HR?
It is unlikely that technology will replace "humans" in the human resources function. In fact, it will likely become an enabler in amplifying the role of HR by reducing mundane tasks and augmenting existing roles. The more likely scenario would be technology making HRs more effective by providing them control of their effort and time, supplementing their abilities ultimately leading to better decision-making.
How Technology is transforming the HR's Role?

Over the past few years, things have drastically changed in the HR landscape with the emergence of technologies like robotic process automation (RPA), artificial intelligence (AI) and machine learning. HR professionals are using these innovative technologies to build stronger business intelligence, research, automation and people analytics. This, in turn, is changing the way work is being done across the HR industry and also expanding the role of HR. Here are some of the ways technology is creating a deep impact on HR operations:
Smarter Recruitment
Recruiting new talent has always been a time-consuming and costly affair for HR professionals. However, with the inception of technologies like AI, finding the right talent with minimum resources has become a reality.

AI-enabled recruitment is helping HR managers with intelligent candidate screening by locating certain keywords in an individual's resume. Also, some companies are integrating their ATS (Application Tracking System) with AI to match individuals with the job opening depending on their existing skill-set. Some technologies are also being utilised to screen candidates based on AI-powered gamified assessments.
Employee Engagement
As far as employee retention and satisfaction is concerned, employee engagement remains a crucial part of HR functions. Technology is providing numerous ways for HRs to increase employee engagement within the organisation. It has been observed that employees feel less engaged with their company if they don't get appropriate training over time to enhance their skills. HR tech also enhances internal communications within the organisation through intranet solutions, connected project management platforms and messaging applications that make employees feel engaged and a part of the organisation.

Employee Wellness
Employee wellness has been a hot topic of discussion, especially after the coronavirus pandemic. The Harvard Business Review recently reported three-quarters (76%) of respondents indicated that they experienced at least one symptom associated with a mental health condition since the start of the pandemic. These effects can negatively affect an employee's physical health and personal life and in turn, affect their professional performance as well. With the rise of digital technology, HR executives are hyper-personalising wellbeing and health of employees based on their needs. With the help of digital biomarker apps and wearable gadgets, companies are able to gather crucial data on the health of their employees and come up with solutions to address the same. Technology is also enabling employees to access numerous resources on mental health and talk with experts via remote conferencing. This not only increases their knowledge of different health issues but allows them to effectively cope with difficult emotions like sadness and anger.
Payroll management

Payroll management requires a lot of effort and time and involves complicated data processing, record keeping and calculations. Apart from the calculation of salary with taxes and other deductions, the process also involves other aspects like holiday pay, expenses, etc. Since the calculations can be extremely daunting, using a payroll management system really makes the job easier and faster for HR managers. It not only assists in saving time and effort by churning through large volumes of data at high speed, but can also reduce the overall cost associated with payroll processing.
Final words
There is no doubt that the proliferation of HR tech in the coming days will increase exponentially. But that doesn't indicate that technology will replace HRs from their jobs. The challenge is to stay ahead of the curve and learn to appropriately use technologies like AI, cloud computing, ML and Data Analytics to maximise the benefits of the company. It is an opportune time for HR leaders to embrace HR technology and establish a strong foundation for their operations.


Vicky Jain
---
Vicky Jain is the Founder and CEO of uKnowva HRMS, an HR automation software provider based in Mumbai.
---