4 trends that will shape data center industry in 2023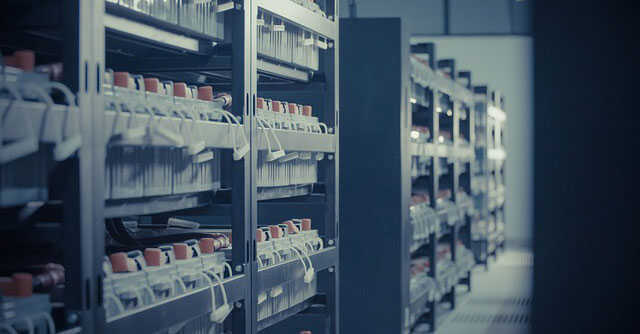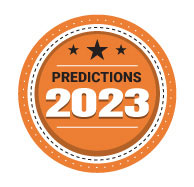 With the Indian government giving infrastructure status to the data center industry, a host of companies are planning to ramp up capacities in India. Companies like Equinix, Yotta and many others have already detailed plans to increase the capacity in India, while hyperscalers like Amazon Web Services (AWS), Microsoft and Google, too, are stepping up their game.
Coupled with technologies like big data, the internet of things, artificial intelligence, and others, the data center market will only expand further. In India alone, this industry is valued at approximately $5.6 billion as per an August 2022 report by Anarock and Binswanger. The report predicts that the market will continue to grow further in coming years.
Here are some of the trends that will define this industry in 2023.

Green data centers
Data centers are notorious for their contribution to global warming. According to a December 2022 report by Ernst & Young, currently, data centers account for 4% of the total greenhouse emissions worldwide. With digital transformation gaining momentum across sectors, the number and size of data centers are only posed to grow further, adding more burden on the environment. Enter green data centers.
These are facilities that are designed to maximize energy efficiency, reduce carbon footprint, and control the overall environmental impact. Speaking in India's context, the draft data center policy released in November 2020 placed emphasis on the effective utilization of energy and reducing the carbon footprints of these facilities.

In the last few months, companies like Princeton Digital Group (PDG), CtrlS, NTT, and Yotta have built green data centers in India.
Automating routine workflow
A lot of work at a data center is tedious and repetitive. It does not help that the amount of data that a facility has to handle only keeps increasing. This is a major shortcoming and if left unaddressed, could lead to a significant loss for enterprises.

To combat this, companies are increasingly turning to data center automation. Automating a lot of routine workflows like scheduling, maintenance, and application delivery improves data center efficiency and agility. This is further supported by the combinatorial use of other technologies like artificial intelligence and machine learning. Companies like Nokia and Juniper Networks offer services and platforms for enterprises to manage and automate their data center operations and have expanded their portfolio in 2022.
Rise of smaller scale data centers
Latency — the time taken for data to reach from source to the user — has been a major concern for data center managers, growing more critical due to big data, the internet of things, and other technology trends. It does not sit well with users who demand anywhere-anytime access to services and data. These factors have contributed to the rise of smaller versions of regional data centers, which are decentralized facilities providing computing and storage services. These facilities are typically located at places close to where data is being generated.

These smaller-scale data centers are instrumental in the proliferation of 5G services. These facilities offer low-cost and low-latency support for high device density 5G use cases like smart city applications.
In India, apart from the existing ones, government PSU RailTel announced in January that it plans to establish such facilities at railway premises across 102 locations. Further, private player VueNow signed a memorandum of understanding with the Uttar Pradesh government to establish 750 of these smaller scale data centers.
Shielding against cyber threats

Data centers are becoming smarter, faster, and highly scalable. But on the downside, they are also increasingly faced with cybersecurity threats. In January this year, threat intelligence firm Cyble's investigation found that over 20,000 data centers faced cybersecurity risks, primarily through their infrastructure management tools and software offerings.
Data centers work with multiple technologies and software and finding vulnerabilities and loopholes is not a big deal for malicious hackers. Vulnerability to such attacks poses financial, reputational, and even a national security risk.
With the threat looming large, data center operators are turning to solutions like the prevention of network-based exploits using intrusion prevention systems, deploying web application firewalls, and adopting zero-trust network access measures. The coming years will see more innovative solutions to best the hackers and protect these facilities against attacks.

---