TCS profit up 11% but misses estimates, revenue grows 19%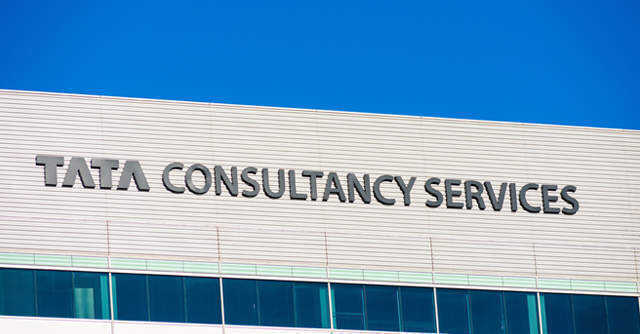 India's largest IT services provider Tata Consultancy Services (TCS) kickstarted the earnings season on Monday by reporting a lower-than-expected 11% rise in profit for the December quarter at ₹10,846 crore. Analysts, on average, estimated the company's third quarter profit to be above ₹11,000 crore.
The company's rupee revenue for the third quarter of the current fiscal, however, registered a growth of 19.1% at ₹58,229 crore versus ₹48,885 crore year-on-year, led by growth in cloud services, cyber security, consulting services and enterprise application services during the quarter. The company's constant currency revenue growth, though, was 13.5% YoY compared to 15.4% during the same period last year.
While IT services companies in India stood to gain from the rising post-covid demand for digitization in the September quarter, the December quarter is typically a seasonally-weak one for the sector. On the operational front, EBIT (earnings before interest and tax) rose 16.7% to ₹14,284 crore in FY22 against ₹12,237 crore seen during the same period previous year. The company's EBIT margin, however, contracted 50 basis points (bps) to 24.5% versus 25% y-o-y, owing to seasonality. One bps is one-hundredth of a percentage point.

The company announced a dividend of ₹75 per share (2.3% of CMP) which includes a special dividend of ₹67 and an interim dividend of ₹8.
In the current quarter, TCS witnessed a drop in its order book to $7.8 billion, down 3.7% from $8.1 billion in the September quarter. The order book, however, grew 2.6% on a year-on-year basis. This may be attributed to lower growth among geographies, at a time when fears of a recession in US and geopolitical tensions in Europe continue to trouble the global economy. TCS' North American market grew 15.4% against 18% y-o-y, while continental Europe was at 9.7% growth versus 17.5% in Q3FY22. India grew 9.1% for Q3FY23 against 15.2% in Q3FY22 while the MENA (Middle East and North Africa) region saw a growth of 8.6% compared to 6.9% y-o-y.
According to Rajesh Gopinathan, managing director and chief executive of TCS, "Uncertainties in the US are expected to ease up very quickly in the coming quarters. No one knows how long the uncertainties in EU will last, and the UK does not have any uncertainty right now." Adding that TCS is on target to reach the 25% Ebit margin outlook by end of this fiscal year, he said, "Looking ahead and beyond current uncertainties, our longer-term growth outlook remains robust."

"In a seasonally-weak December quarter, TCS delivered constant currency revenues growth at 2.2% sequentially, beating street estimates," said Sanjeev Hota, head of research firm Sharekhan.
He pointed out while the growth was broadly distributed across geographies, Ebit margin performance "was broadly in line with our estimates". On the flip side, though, "total contract value (TCV) of new deals tapered further". "At the current juncture, owing to multiple global headwinds, the outlook for FY24 looks uncertain, but recovery could be gradual in the coming quarters," Hota added.
According to Mitul Shah, head of research at Reliance Securities, TCS offered a "subdued" Q3FY22 performance. While revenue rose 2% sequentially, beating analyst estimates of 1.4%, Ebit) was 38 bps below estimates while profit after tax (PAT) was 3.7% below estimates.
Among verticals, retail and CPG (consumer packaged goods) led the pack like last quarter, registering a 18.7% growth, led by life sciences and healthcare, manufacturing and financial services. "Improved productivity, currency support and abating supply side challenges helped expand our operating margin in Q3. This gives us greater confidence in our ability to steer our profitability towards our preferred range, while continuing to invest in building newer capabilities to support our growth and market share gains," said Samir Seksaria, chief financial officer, TCS.

On the attrition front, the company reported a lower figure of 21.3% compared to the 21.5% rate announced in the previous quarter. TCS' chief of human resources Milind Lakkad had earlier said they believe annualized attrition has peaked in Q2FY23. The company's headcount, however, fell by 2,197 employees, its first decline time in 10 quarters. A contraction in the net addition number was seen previously in the first quarter of FY21, which was when India was in a complete lockdown due to the first wave of the pandemic. TCS's total headcount now stands at 613,974 employees.
TCS' stock ended Monday's session at ₹3,319.70 apiece, up 3.35%, even as the BSE IT index ended at 28,723 today--up 2.54%. The company announced its results after market hours.
---