Google versus the CCI: The story so far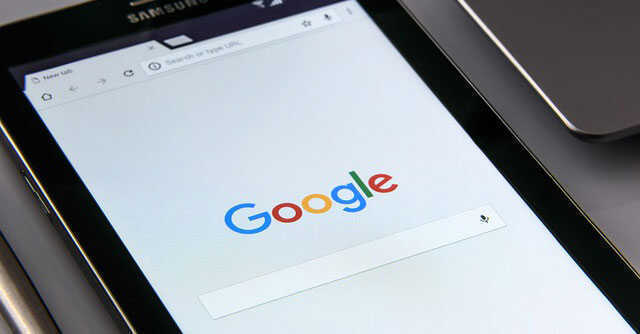 Google has turned to the Supreme Court of India in a last ditch effort to reverse the ₹1,337 crore penalty by antitrust watchdog Competition Commission of India (CCI).
The apex court will hear Google's appeal on January 16 against National Company Law Appellate Tribunal (NCLAT) order that refused to stay the CCI penalty.
The CCI probe against Google's dominant position in Android market, for which it has been slapped with the ₹1,337 crore fine, dates back to 2019. However, the big tech firm has been on Google's scanner much before that.

Google's Android OS is the most used operating system in the world including India. According to a December 2022 report by Counterpoint Research, nearly 97% of smartphones in India run on Android.
CCI in its ruling in October said that Google manages the Android operating system as well as other licenses which gives it an advantage over its competitors to pre-install most prominent search entry points such as search apps, widget and chrome browser on Android devices.
Google on its part called the CCI decision a "major setback" for Indian consumers and businesses, and argued that it will open them to serious security risks while raising the cost of mobile devices for Indians. Here is a deep dive into the Google-CCI story so far.

February 8, 2018: CCI imposed a penalty of ₹136 crore for abusing its dominant position in the market for "online general web search and web search advertising services" in India. The European Union's antitrust regulator, European Commission (EC) slapped a fine of $2.7 billion on Google for a similar infraction.
April 16, 2019: CCI ordered its investigative arm, the Director General (DG), to conduct a probe into Google's market practices including for anti-competitive agreements forcing app makers to use its proprietary billing system for in-app purchases on the Play Store and charging a 30% commission on these. It also said that mandatory pre-installation of the entire Google Mobile Services (GMS) suite under its Mobile Application Distribution Agreement (MADA) amounts to the imposition of unfair conditions on device manufacturers. GMS suite includes apps such as Chrome, Gmail, search, among others.
June 22, 2021: The CCI ordered investigation on Google abusing its dominant position with Android in India's television market. This was based on a complaint that was originally filed in May 2020 alleging that Google bars any firm that bought the licence for its AndroidTV OS  from working with its competitors.

September 24, 2021: Google sued CCI at a New Delhi court and accused the antitrust regulator of being a "habitual offender" by leaking confidential information of cases it was examining. It also asked the judge to direct the watchdog to prevent leaks of information. CCI rejected all the accusations.
September 27, 2021: CCI agreed to Google's request to keep confidential some information the company provided during an investigation into its business, though the regulator denied it leaked a report on the probe to the media.
September 29, 2021: The DG's office submits the non-confidential investigation report to the CCI. The DG during its investigation has sought information from Google as well as various third parties dealing with Android OS and in respect of various products and markets involved.

October 11 2021: The Alliance of Digital India Foundation (ADIF), an industry body of 422 Indian startups, filed a petition before the CCI seeking interim relief from Google's new Play Store billing policy that was then supposed to take effect from March 2022. The CCI, in turn, asked Google for a response to these allegations by December 31.
January 8, 2022: CCI commissioned an investigation into Google in response to a complaint from the News Broadcasters & Digital Association (DNPA), an organisation of leading Indian digital media companies that promotes and protects the interest of digital news publishers, claimed that its members were compelled to give Google their news content in order to give their web links higher priority on Google's Search Engine Result Page (SERP). It alleged that Google built services like Google News, Google Discover, and Google Accelerated Mobile Pages (AMP) by taking advantage of users' reliance on the search engine it offers for referral traffic.
March 26, 2022: The CCI has ordered a similar probe against Google for allegedly abusing its dominant position in the online news market following a complaint by the Indian Newspapers Society (INS). It has passed an order to club the information submitted by the INS with the submissions made by the Digital News Publishers Association (DNPA) on similar contentions.

October 20, 2022: CCI levied a fine of ₹1,336.7 crore on Google in the Android mobile ecosystem matter besides issuing a series of non-monetary sanctions for indulging in anti-competitive conduct. The commission said that Google manages the Android operating system as well as other licenses which gives it an advantage over its competitors to pre-install most prominent search entry points such as search apps, widget and chrome browser on Android devices and directed Google to "modify its conduct within a defined timeline". The competition regulator also ordered Google not to offer any incentives to smartphone makers for exclusively carrying its search services.
October 25, 2022: In less than a week, CCI further pulled up Google for abusing its dominant position as regards its Google Play policy and imposed a penalty of ₹937 crore on the global tech giant. The Competition law provides a sixty-day window for appeal before NCLAT against any penalty order of the Competition watchdog.
November 7, 2022: CCI further probed for Google's market dominance in the smart TV market stating that the tech giant prohibits equipment manufacturers from producing, distributing, or selling any other smart television that is not Android based. To use its operating software (OS), television manufacturers need to enter into a licensing agreement with Google and complainants have alleged that the terms of these agreements are prohibitive for the manufacturers.

December 28, 2022: In response to ADIF's October 2021 petition before the CCI seeking interim relief from Google's new Play Store billing policy, Google filed a writ petition in the Karnataka High Court, seeking more time to respond. Google also sought for the inclusion of a judicial member on the CCI panel hearing the case, and for the identity of the complainants to be disclosed.
January 5, 2022: Referring to the writ petition that Google filed on December 28, the CCI informed the Karnataka High Court that it will complete its investigation into Google in the next 60 days.
January 11, 2023: The NCLAT refused to stay the CCI's order and directed Google to deposit 10% of the penalty amount within a period of three weeks. Google told the Supreme Court that the growth of Google's Android ecosystem is on the verge of stalling in India due to an antitrust order that asks the company to change how it markets the platform.
Meanwhile, the Apex Court agrees to hear on 16 January an appeal of tech giant Google against a ruling of the NCLAT, which declined to stay CCI's decision to impose ₹1,338 crore penalty on it for unfair and anti-competitive practices in relation to Android phones.
---