Meta, FADA partner to enable digital presence for Indian auto dealers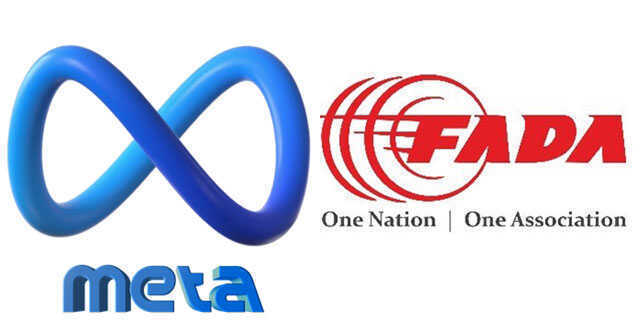 Mark Zuckerberg's Meta, today, announced a partnership with automotive retail industry body Federation of Automobile Dealers Association (FADA) to launch the 'Move with Meta' program in India. The partnership, announced at Auto Expo 2013 in Delhi, is meant to provide skilling and enable auto dealers in the country to build social media presence and low-cost access to digital expertise.
The company said that the program will reach more than 3,000 auto dealers in the country, who will gain knowledge on digital solutions from global teams. The dealers will be taught to make Stories, Reels, Business Messaging, Facebook and WhatsApp Groups, and augmented reality experiences.
They will also be able to use Meta's platforms — Facebook and Instagram — for lead generation. FADA will provide access to its members, which includes 15,000 auto dealers across the country, and will help deliver the program across geographies to dealers of all sizes.

"Our platforms and products are well positioned to enable rapid and efficient digital customer acquisition and customer engagement for dealers in a hyperlocal manner. Over the last two years, we've enabled more than 2600 dealers to digitize their outreach and experiences through our unique solutions and tools. We're thrilled to now be joined by FADA on this journey to further unlock growth for auto dealers and in turn for OEMs across India," said Saugato Bhowmik, director (Auto, CPG, and D2C) for Meta in India.
"Meta has done path-breaking work by helping dealers create a social presence and generate online leads with minimal investment. With digital penetration increasing, our endeavor is to help scale India's auto dealers across geographies and demographics to connect with customers online. With Meta's wide reach across the country including in smaller towns, and adoption by people across age groups, it's among the strongest platforms for auto dealers to leverage and generate leads online," said Manish Raj Singhania, president of FADA.
Auto companies like Maruti Suzuki India and Hero MotoCorp are also collaborating with Meta on delivering digitalization benefits to auto dealers in the country. Maruti Suzuki India's executive director Shashank Srivastava said the company works with Meta for targeted marketing and brand building for its dealerships through the Maruti Suzuki Hyperlocal Program in July 2018. Hero MotorCorp is also working closely with Meta on its dealer digitalization program, said Ranjivjit Singh, the company's chief growth officer.

---