IIT-Kanpur partners with Ambrane India to sell its haptic smart watch for visually impaired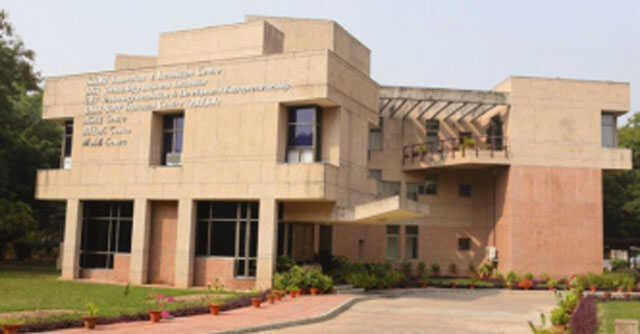 The Indian Institute of Technology (IIT) Kanpur has collaborated with Ambrane India, a New Delhi-based smart electronic brand, for mass manufacturing and sales of its haptic smart watch for blind and visually impaired.
The haptic smart watch is a cost-effective smart wearable device with a touch-sensitive tactile interface that displays information using vibrations. It was developed by Siddhartha Panda and Vishwaraj Srivastava from the National Centre for Flexible Electronics at IIT Kanpur in May last year. The watch is equipped with smart features to indicate health parameters such as heart rate, step count, hydration reminder and smart timer to set short timer by using simple gesture.
According to IIT Kanpur, watches that are currently available for the blind and the visually impaired can be broadly classified into tactile, talking, vibration, and braille-based. These watches have their limitations – if there is a risk of needle breakage in tactile watches, talking watches do not offer a private mode of communication.

According to the institute, the existing smart watches for the blind and visually impaired use audio-based output and lacks privacy. Similarly, vibration watches are complicated and braille watches are expensive. This haptic watch addresses the drawbacks of conventional technologies and offers a seamless experience to the wearer.
Upon signing the memorandum of understanding (MoU) with Ambrane India, Professor Abhay Karandikar and director IIT Kanpur, said, "We believe that this watch will make a great social impact by enabling the visually impaired and blind to make seamless use of this technology for everyday usage".
"The watch will soon be commercialised by Ambrane India and will be available in the market at an affordable price," he added.

IIT Kanpur has been working to develop more such technologies having societal impact especially in the as assistive domain which can be transformed into a product, the company said.
Last month, the institute said that it has filed a record 107 IPRs (intellectual property rights) in the year 2022. Among the IPRs 80 patents included inventions from varied domains ranging from Nano technology to MedTech which includes several healthcare solutions such as drug delivery system based on medical plants popularly used in traditional medicine for the healing of injured and diseased bones.
Other patents filed this year also included a disease modifying drug combinations for the treatment of Osteoarthritis and an electrochemical device for glucose detection, among others.

In December 2022, IIT Kanpur's latest technology transfer of "Bhu-Parikshak", a soil testing device, bagged the STEM Impact Awards 2022 for "impactful technology transfer" that's aimed at creating a socio-economic impact.
---