Microsoft-Activision deal hits roadblock after UK antitrust body warns it can hurt gamers, rivals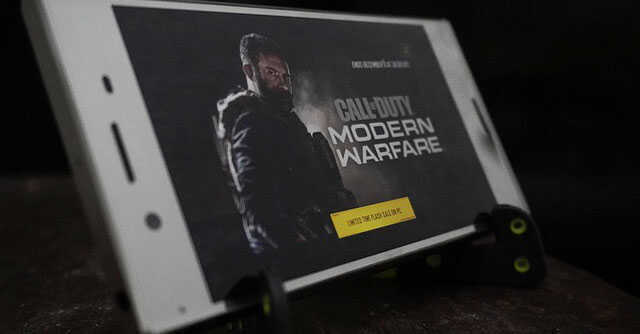 UK's antitrust regulator Competition and Markets Authority (CMA), which was probing Microsoft's $68.7 billion bid to acquire Activision Blizzard, has concluded that the deal could hurt gamers and rival console providers such as Sony.
CMA believes that the deal will also result in higher prices and limited choices for gamers, in case Microsoft decides to make Activision Blizzard's games such as Call of Duty exclusive to its Xbox consoles.
The antitrust trust regulator started probing the deal last July. After the first phase of investigation in September, the regulator expressed concern over the deal and warned that Microsoft could use its control over the gaming company to stifle competition in the nascent cloud gaming services market.

CMA reiterated in its latest findings that acquiring one of the "most important game publishers" would strengthen Microsoft's position in the cloud gaming market and reduce competition.
Lulu Cheng Meservey, EVP Corporate Affairs and CCO at Activision Blizzard, said in a Twitter post on Wednesday, that the company will cooperate with CMA to help them understand the industry.
"We'll continue to share what we can in our effort to help the CMA better understand our industry and fulfill their commitment to help the people, businesses, and economy of the UK," said Meservey.

Meservey also called CMA's concern over competition as unfounded. "Sony is the market leader by far," she added.
According to CMA, Microsoft accounts for 60-70% of global cloud gaming services. It argued that the deal could alter the future of gaming and harm gamers in the UK, especially those who cannot afford expensive gaming consoles.
"We have also today sent the companies an explanation of how our concerns might be resolved, inviting their views and any alternative proposals they wish to submit," said Martin Coleman, chair of the independent panel of experts who conducted this Phase 2 investigation.

The Microsoft-Activision deal has also hit a roadblock in the US. In December, the Federal Trade Commission (FTC) of the US issued a complaint to block the deal. FTC then said that Microsoft could use the acquisition of Activision Blizzard and its games to harm competition in gaming console, gaming subscription and cloud gaming market by manipulating prices, withholding content and downgrading experience on rival platforms.
Activision Blizzard and its various studios develop and publish some of the most played gaming titles such as Call of Duty, Wolfenstein and World of Warcraft. its most popular series
'Call of Duty' has been played by over 400 million gamers. Some of its new battle royal games such as Call of Duty: Mobile and Call of Duty: Warzone are generating a lot of interest among eSports players.

Microsoft on its part has assured rivals that it will not block their access to any of these games. In December 2022, Microsoft said that it will make all new Call of Duty games available on Nintendo Switch consoles for the next 10 years and offered a similar deal to Sony for PlayStation.
---