Indian IT firms to hire maximum freshers in the next 6 months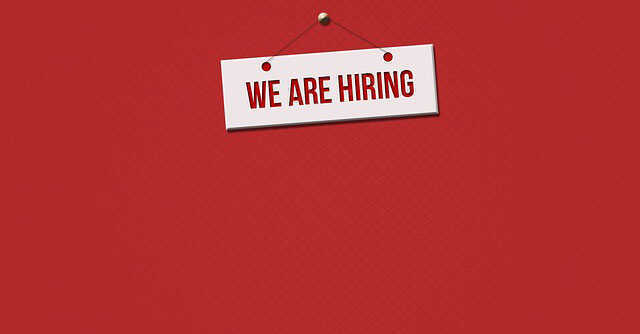 Despite a weak global economy, Indian Information Technology (IT) firms are expected to hire more freshers than any other sector in the next six months, according to a new report published by staffing firm TeamLease on Thursday.
TeamLease's Career Outlook Report for January-June 2023 further shows that intent to hire freshers for Indian employers has marginally increased by 3% (62%) compared to July-December 2022 (59%). It added that the top three industries with the most robust Intent to hire freshers are IT (67%), ecommerce and technology startups (52%) and telecommunications (51%).
According to the report, Indian top IT companies forecast that they would hire 155,000 freshers in the next financial year. It further noted that the technological trends in IT industry for 2023 are artificial intelligence (AI), internet of things (IoT), edge computing, cyber security and revamping IT infrastructure to 5G technologies.

Teamlease sees cloud developers, cybersecurity engineers, DevOps specialists and AI/ML professionals will continue to be in high demand. Also, for fresher recruitment in IT and overall, the report listed soft skills include negotiation and persuasive skills, cognitive flexibility, continual learning and emotional intelligence as top skills.
Amongst the Tier I cities, Bangalore comes at the top with maximum openings for freshers at 75%, closely followed by Mumbai (56%) and Delhi (47%). Degree and certification in DevOps, Supply Chain Management, Data Engineering, Business and Corporate Law are a few in-demand courses solicited by prospective employers.
Shantanu Rooj, Founder & CEO TeamLease EdTech, however commented that while the increases intent in fresher hiring is "good news for fresh graduates coming out from universities, we shall be watchful of the intention translating to actual hiring in the coming months."

Another report released by Naukri.com on Thursday, also sees the maximum hiring to happen for IT roles in 2023-24, with key skills in demand including full stack engineers, data engineers and cyber security professionals. The Hiring Outlook Survey conducted by Naukri.com, suggested that IT sector will see the highest attrition rates and considerable increments in the first six months of the new year.
Some other staffing firms continue to be watchful about hiring freshers. According to data from Foundit Insights Tracker published in December 2022, there has been a phase of uncertainty in the job market since July 2022. Sekhar Garisa, CEO, Foundit (previously Monster APAC & ME), said, in the next couple of months, there may be slowdown in onboarding freshers as most companies are focusing on utilising the already on-boarded fresher candidates along with several waiting with offer letters. However, he believes that the second half of the financial year may see a lot of demand for fresh candidates.
He stated that the salary range for freshers in IT was between ₹482,962 and ₹9,35,350 in 2022 and the year 2023-24 will reflect almost the same salary trends. However, he also said that companies would be ready to pay hefty packages to entry level personnel with certain niche skills or specific certifications.

Sachin Alug, CEO, NLB Services also said, as per the Q3 figures announced by various IT and ITeS players in India, the intent to hire freshers will revive in the next six months. In the coming financial year, major tech companies are planning to hire anywhere between 15,000 and 50,000 fresh talent across India. He also believes that the demand for specific roles in data science, blockchain, cybersecurity, DevOps, and cloud computing are expected to stay steady in the coming fiscal.
---