Gender-balanced cyber workforce can lead to greater efficiency: Kris Lovejoy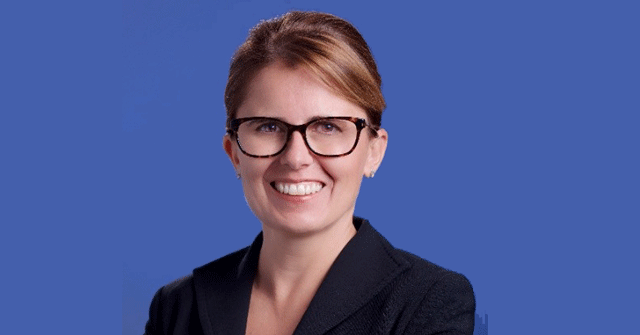 Despite improvements over the past year, the technology industry is still skewed in favour of men over women. This is especially true in the cybersecurity space, where women have left over the past few years, as the volumes of cyberattacks grew manifold since the pandemic. In an interview, Kris Lovejoy, Global Practice Leader for Security and Resiliency at tech services provider Kyndryl, said diverse teams can help enhance security and companies should encourage conversation in this direction. She also said that technology alone will not stop successful cyber criminals from attacking a company. Edited excerpts:
Where do you think India stands now in terms of cybersecurity preparedness in the global scheme of things?
While the preparedness of cyber security among Indian enterprises is good, there's a lot left to be done. That said, one of the biggest problems in India's security landscape is complexity. Today, technologies that are only a few years old can be considered to be legacy infrastructure. Often, systems are not patched and configured making it more vulnerable to attacks.

Then there's a significant security skills gap. I think the combination of the technology complexity with the skills gap is creating some unique challenges for India.
So how do you address this skills gap in cybersecurity?
Historically, cybersecurity has been regarded as a function of the IT department. With so many potential attack points, the key to improving cybersecurity is to create a culture of openness. And cultural change always starts at the top of the business. It should involve every C-level executive and not just the cyber security personnel.

Employees will also need regular training to be able to identify new attacks, and then continue to apply that knowledge, because people play an important role in starting or preventing cyber-attacks. It is critical that they are properly prepared for their role in improving security. It needs to be kept in mind that cyber security is everyone's responsibility, and every employee has a part to play in it.
Cybersecurity was once considered a male dominating field. Has anything changed in the last 3-4 years?
Absolutely, cybersecurity was a male-dominating field and just when things started to look up, the pandemic forced many women, especially in the mid-career professionals, to opt out of their roles, more so out of necessity, creating a void in the industry. A lot has to do with mindset as well as there is a lot of stereotyping in the industry for women techies, especially in a highly vigilant job like cybersecurity, where women are often side-lined. Good news is, in recent months again we see a good number of women joining the field, and some are returning to work.

So, how do you bring more women into the cyber security space?
Companies need to encourage dialogues with not just the women but invite the male colleagues to join the conversation too, on bringing women back to work.
There is more of a need than ever before for more diverse teams, as cybersecurity threats become more varied. Having a gender-balanced cyber workforce is an efficient way to avoid unconscious bias and build a range of solutions to complex problems.

How important is India as a market for Kyndryl and what are your areas of focus in the coming months?
We see India as an innovation hub and it is a very important market for us. Today we have over 30,000 people employed here. Much of our technology innovation and delivery is happening here and we're planning to increase that spend in the near and long term. We are betting big on financial services, public sector, manufacturing and heavy industry, among others, in India in the coming months.
---