11 companies using GPT-4 in consumer products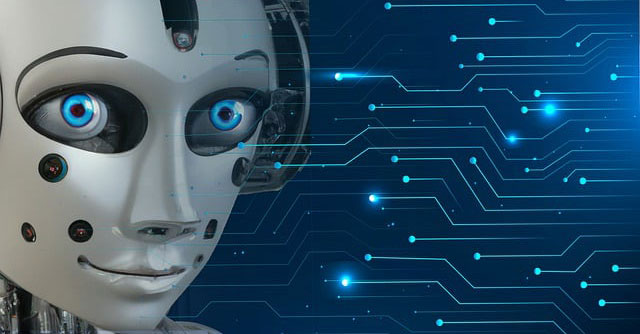 Artificial Intelligence (AI) research company OpenAI's claims that its newest large language model, GPT-4, is the most advanced one yet. The company's ChatGPT chatbot, which ran on a previous version of this LLM (GPT 3.5) has already impressed many, and is being used by a host of companies around the world.
The same is sure to happen with GPT-4. But even as firms around the world evaluate and understand the new AI model, some had a head start.
LinkedIn

Microsoft-owned LinkedIn evidently got early access to GPT-4 thanks to its parent company's investments into the AI research firm. LinkedIn has also introduced a new GPT-4-powered writing suggestion tool for users to spruce up their profiles. The feature identifies the most important skills and experiences that can be highlighted. It also makes suggestions to help make a profile stand out.
Read More: LinkedIn announces over 20 new courses on generative AI
Duolingo


Language learning app Duolingo has launched two new features based on GPT-4 – Role Play and Explain my Answer. These features are available to users in the newly introduced subscription tier called Duolingo Max.
The Role Play feature allows learners to practice conversation skills in different scenarios with characters in the app. These AI-based characters are responsive and interactive, giving users suggestions and feedback to further improve their language skills.

The Explain My Answer feature provides more details on the response to questions in a lesson. Learners will be able to chat with a GPT-4-powered assistant to get an explanation of why their answers are right or wrong, ask for examples, and request further clarification.
Be My Eyes
Founded in 2012, the Danish startup Be My Eyes is building technology for people with no or low vision through its free app offering. It connects volunteers with blind (or low vision) persons for help in performing daily life tasks.

Using the visual input capability of GPT-4, the app is developing a Virtual Volunteer within the app. This AI volunteer is expected to generate the same level of context and understanding as a human volunteer. The feature does not assist with performing a task hand but also gives an analysis of the situation which may help the user in a larger context. The company started beta testing the feature in February and claims to get positive results; it will be rolled out to the public in the next few weeks. Notably, through these use cases, GPT-4 is also advancing its own visual capabilities.
"The difference between GPT-4 and other language and machine learning models is both the ability to have a conversation and the greater degree of analytical prowess offered by the technology," said Jesper Hvirring Henriksen, CTO of Be My Eyes.
Read more: Indian firms bullish on OpenAI's GPT-4

Khan Academy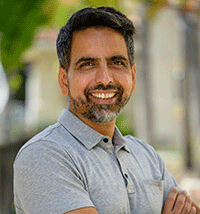 Non-profit learning platform Khan Academy has announced that it will be using GPT-4 for developing an AI-powered assistant called Khanmigo. This AI assistant will act as a virtual tutor for students and a classroom assistant for teachers.

The platform began testing the assistant in 2022 and has plans to roll out the pilot program to a set of a limited number of participants first. The pilot program is to test the tool for responsible AI, where it will be checked for errors and corrections.
Morgan Stanley
Wealth management company Morgan Stanley is leveraging GPT-4 to build an internal-facing chatbot. This chatbot will perform a comprehensive search of the company's content library which contains thousands of pages of insights on investment strategies, market research, and commentary to locate relevant information. This GPT-4 powered chatbot will then parse all this information into a more usable and actionable format.
"Think of it as having our Chief Investment Strategist, Chief Global Economist, Global Equities Strategist, and every other analyst around the globe on call for every advisor, every day," said Jeff McMillan, head of the team leading the initiative.
Stripe
Online payments company Stripe is using GPT-4 to power 15 applications that would be integrated into the platform. Some of the examples are support customisation, answering questions about support, and fraud detection. For instance, GPT-4 is used to digest and understand vast information to support developers by providing extensive technical documentation or troubleshooting issues.
Stripe is now planning to deploy a GPT-4 powered tool as a business coach that will be able to understand models and advise businesses on their strategies.
Intercom
Business messaging platform Intercom has used GPT-4 to roll out Fin, a customer service bot suited for business needs. As per the company, Fin will be able to converse naturally with the clients, answer questions about business, and use minimal configuration and setup.
Fin can understand queries to answer follow-up questions and offer additional clarification. In case of 'harder' questions, Fin would be able to seamlessly pass the query to the human support team. "It works effectively as part of the customer service team, using all the workflows that Intercom enables," Intercom's blog said.
Poe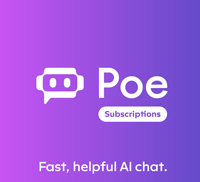 Question and answer platform Quora's creator Adam D'Angelo launched Poe, a chatbot app last month. Now, D'Angelo said in a series of tweets that paying users of Poe will now be able to chat with bots that are powered by both GPT-4 and Google's Claude+ versions.
Today we are launching Poe subscriptions, which will provide paying users with access to bots based on two powerful new language models: GPT-4 from OpenAI and Claude+ from Anthropic. pic.twitter.com/xyGzo8QSF5

— Adam D'Angelo (@adamdangelo) March 14, 2023
However, this paid version will only allow users to send 300 GPT-4 and 1000 Claude+ messages a month. "We are also initially providing all Poe users with the ability to send 1 free message per day to both GPT-4 and Claude+. Other bots on Poe, including those based on ChatGPT and Claude, will continue to be free for unlimited usage," D'Angelo tweeted.
Bing AI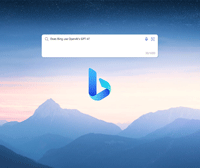 Soon after the launch of GPT-4, Microsoft confirmed that its artificial intelligence-powered Bing search engine has been running on OpenAI's GPT-4 for the last five weeks. Microsoft further said that as OpenAI continues to make updates to GPT-4, it will be incorporated into Bing AI.
During the launch of the new Bing AI in February, Microsoft said that it is based on a proprietary AI model called Prometheus, without revealing much information about its underlying mechanism.
CoCounsel
Legal AI company Casetext's AI-powered legal assistant CoCounsel, which claims to be the first AI to pass the bar exam, is based on GPT-4. CoCounsel was able to pass both the multiple-choice and written portions of the Uniform Bar Exam (UBE). CoCounsel's team applied legal practice and data security expertise to GPT-4 to develop a legal assistant that is "secure enough for legal professionals to use in their practice".
Government of Iceland
Iceland's government is not exactly a company, but it has partnered with OpenAI to use GPT-4 for the preservation efforts of the Icelandic language. The country's language is close to its Old Norse roots because the government-run Language Planning Department coins Icelandic terms for new ideas instead of borrowing them from other languages. The partnership with OpenAI will allow the government to innovate in this context, which could also further OpenAI's efforts to create resources for the preservation and promotion of low-resource languages.
---