HCLTech launches new service to help businesses use metaverse for customers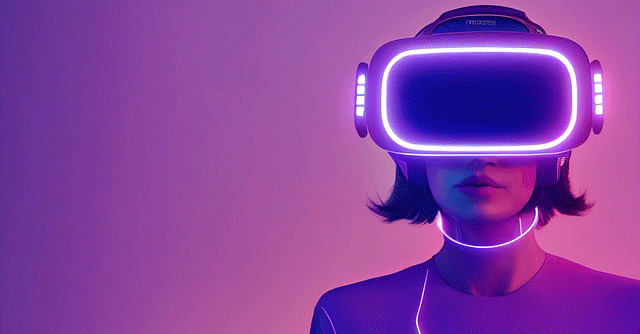 Indian IT services and consulting firm HCLTech has released a new service called HCLTech Metafinity, which will help businesses build metaverse use cases and provide their clients with immersive, real-time experiences.
Releasing the initiative at the Adobe Summit 2023 at Las Vegas, HCLTech said that Metafinity is built on its XRStudio platform that focuses on delivering innovative AR/VR/XR solutions and leverages Adobe's suite of marketing and web analytics products.
HCLTech Metafinity leverages Adobe Target, Adobe Experience Manager and Adobe Commerce to give marketers opportunities to reuse their marketing technology stack to deliver brand messaging, personalised experiences and campaigns on emerging digital channels like metaverse. It opens up new opportunities to interact with customers in a more personalised and immersive way.

The company said in a statement that the new metaverse solution uses HCLTech's blockchain platform called Cotrust and Blockchain Tokenization Framework as the underlying decentralised capability to deliver an end-to-end metaverse capabilities for enterprise needs. This allows backend integrations ranging from blockchain, cloud, data and artificial intelligence.
According to the company, it will help to create a completely new virtual world, an intersection of different digital technology disciplines such as human interface, blockchain non-fungible tokens (NFTs), 3D content creation, etc. under one umbrella platform.
Anand Birje, President, Digital Business Services, HCLTech said in a statement that HCLTech Metafinity was "born out of the need to provide expertise and accelerated development capabilities to enterprises at a time when industry reception to the metaverse is high and new use cases are constantly being explored".

With the new solution, HCLTech is aiming at the financial services, retail and consumer packaged goods, high-tech, telecom, manufacturing and life sciences and healthcare verticals. It delivers domain-centric capabilities on metaverse platforms and other industry-proven platforms such as SAP and Salesforce.
To be sure, HCLTech is not the only Indian IT services company that is leveraging metaverse for superior customer experience. In February 2022, Tech Mahindra announced the launch of TechMVerse, its Metaverse practice, to deliver interactive and immersive experiences in the Metaverse for its customers. The company then said that it will train a workforce of over 1,000 engineers by 2023 and the operations of TechMVerse will be through four hubs -- Dallas, London, Pune and Hyderabad initially.
Infosys has also made investments in extended reality and blockchain technologies, and has built Virtual Living Labs last year, an immersive world that showcases the next innovations and business models.

A report jointly published by industry body Nasscom and consulting firm McKinsey & Company in January 2023 shows that metaverse initiatives at present largely remain experimental and its large-scale adoption is likely 8-10 years away. Nonetheless, over half (57%) of the CXOs or decision makers in the report should optimism on metaverse initiatives with many of them saying that their companies are already working on some metaverse-related projects.
In November 2022, management consulting company Deloitte said in a report that the potential economic impact of metaverse in India by 2035 will be in the range of $79 billion to $148 billion per year, or 1.3-2.4% of the overall gross domestic product (GDP) of the country.
---