Paid competitive gamers to more than double in India by 2024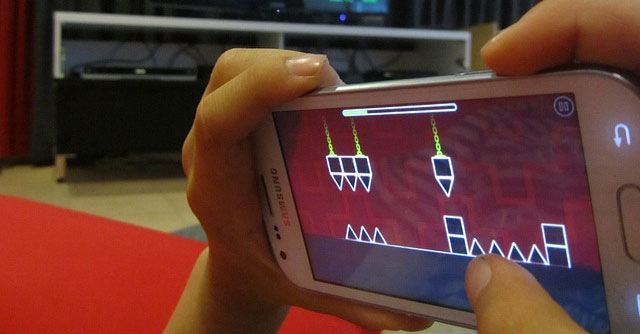 The size of the paid competitive gaming market in India is expected to more than double between 2021 and 2024 to $3.5 billion from $1.5 billion, according to the 'Global Paid Competitive Gaming Report' commissioned by gaming unicorn MPL and published by Newzoo, a gaming market researcher, on Friday.
At 33.3% compound annual growth rate (CAGR), India is expected to be the fastest growing paid competitive gaming market between 2021 and 2024, followed by the US, which is expected to grow at 29.4% from $3 billion to $6.6 billion, the report adds. In 2021, the US was the biggest market in this segment, while India was the second with a 21% share.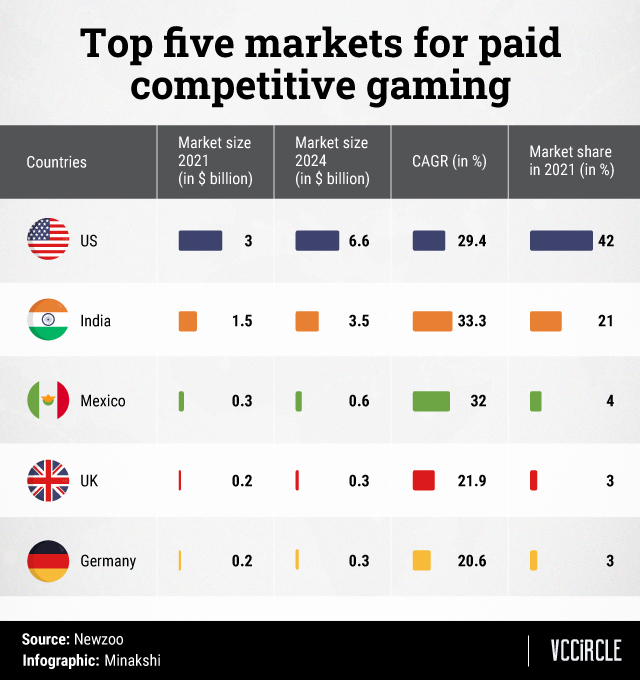 The other top markets Mexico, the UK, and Germany are expected to grow at a CAGR of 32%, 21%, and 20.6% during 2021-24.
The report also shows that gamers are expected to increase their spending on paid competitive games. It found that 20-58% of gamers across all markets are expected to spend more over a period of 1-3 years. In India, 58% of gamers are expected to increase spending, while in the US and Brazil, 51% are planning to do so. In the UK and Mexico, 42% of gamers are looking to spend more while in Germany only 30% are expected to do that.
The global mobile games market is expected to generate $113 billion in revenue by 2024. Paid competitive gaming's share in it is expected to grow from 7% in 2021 to 14% in 2024.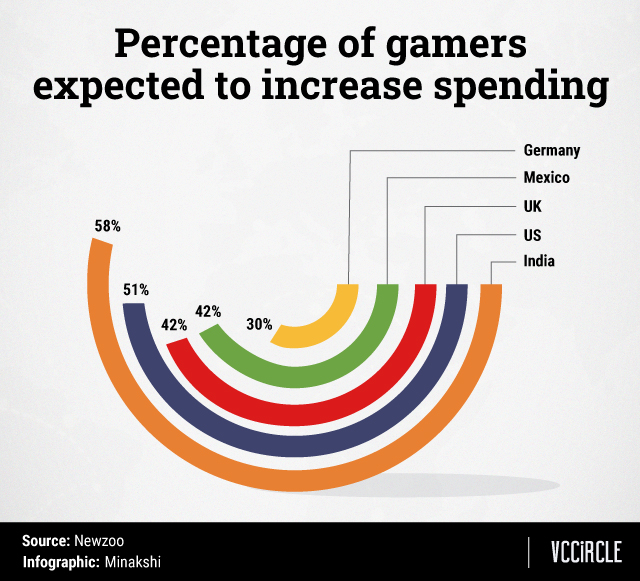 "As new players are drawn to it from traditional forms of gaming and from adjacent entertainment realms like sports and social media, PCG will democratize and redefine the industry," said Tony Habschmidt, Head of Consulting at Newzoo.
Paid competitive gaming includes skill-based gaming where players compete with each other in multiplayer gamers.

Growing interest in gaming, especially after the covid-19 outbreak has also led to more spending on games in India. TechCircle reported last November that Indians spent $179.8 million on in-app purchases in mobile games on Google Play Store and Apple App Store between November 2021 and October 2022 as compared to $171.8 million in the year before that, as per data shared by app analytics firm data.ai (formerly AppAnnie).
India has 507 million gamers, out of which 120 million are paid gamers. Around 2 million new paying users were added monthly in FY22, according to a November report by gaming venture capital fund Lumikai.
---